Mountain Bike Motor
Wholesale Price ( Piece ):
Description
Electric bicycle conversion kit bafang bbshd mid drive motor mountain bike motor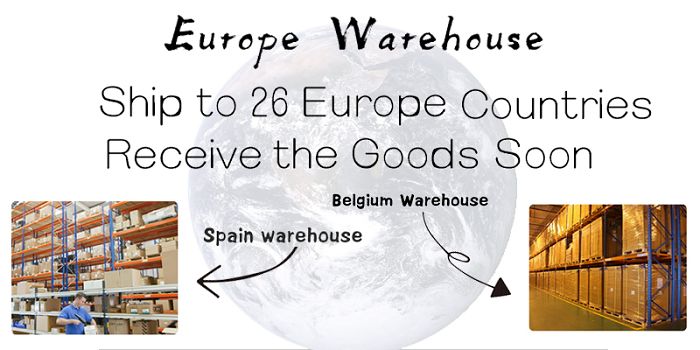 We have in stock in Spain and Belgium Warehouse. if you need shipping from Spain or Belgium, please contact us in advance.
Product list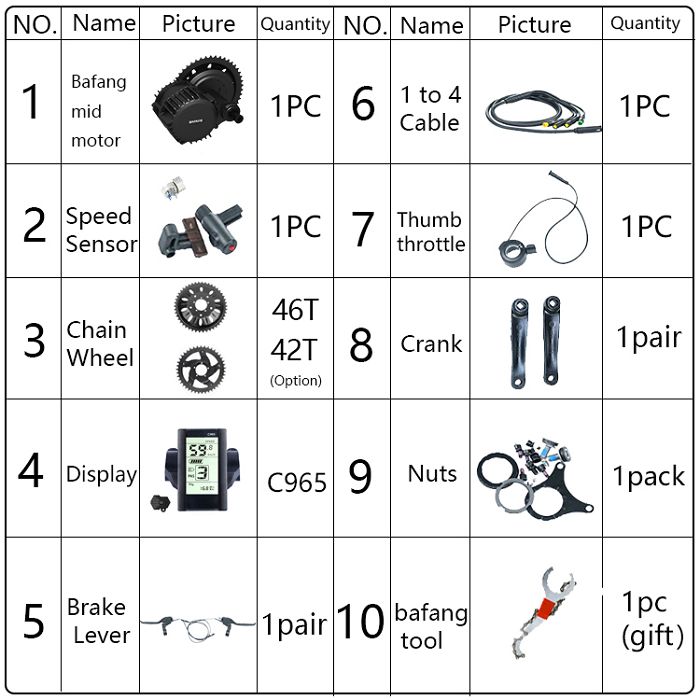 1.Lithium Battery
48V:13AH-CN/16AH-LG/17.5AH-Samsung/17.5AH-CN/20.3AH-Samsung/24.5AH-Samsung
52V:17.5AH-Samsung/21AH-Samsung
2.Charger:US/UK/AU/EU
3.Motor Battery Connection Cable(Anderson / Bullet interface)
Product Paramenters
| | |
| --- | --- |
| Motor | 48v 1000w |
| Bracket bottom length | 68/100/120mm |
| No Load Speed(RPM) | 160 |
| Load Speed(RPM) | 140-150 |
| MAX Torque | 160N.m |
| Efficiency (%) | ≥ 85% |
| Certificate | ROHS,CE |
| Operating Temperature | -20-45℃ |
| chain wheel | 42T 46T available |
| Gross weight(kg) | 15 |
| Package size | 80*25*30cm |
| Warranty | 1 year for the motor |
| IP | IP65 |
| Noise grade | <55 |
| Operation Temperature | -20-45℃ |
| Reduction Ratio | 1 : 21.9 |
| Battery size | 368*90*96/113/141mm |
Mountain bike motor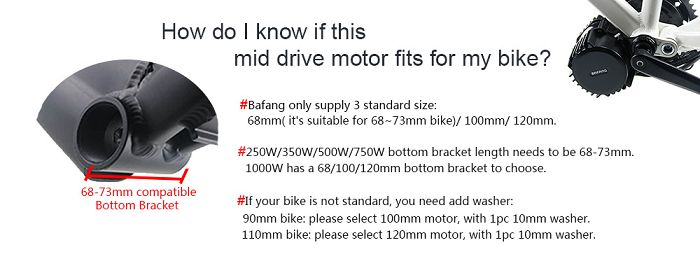 Mid motor refers to a motor in which the drive motor of an electric assisted bicycle is installed in the middle of the body, that is, the pedal position. The motor is connected to the body and is connected to the rear wheel through a chain to transmit power. At the same time, feet are installed on both sides of the motor. When the motor has no power supply, the cyclist can use the pedal to realize the human riding of the bicycle.
Details Images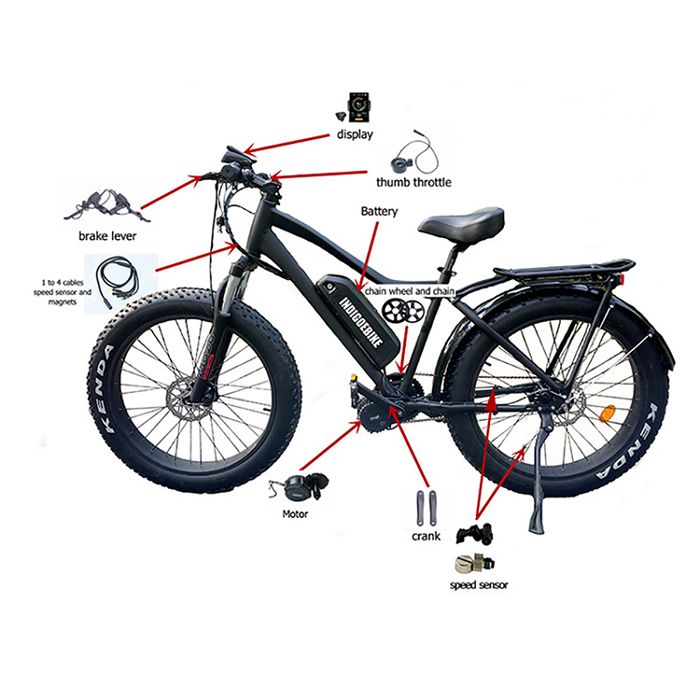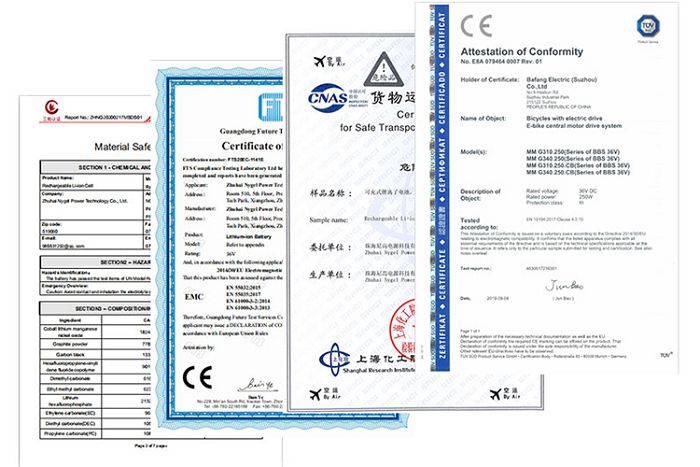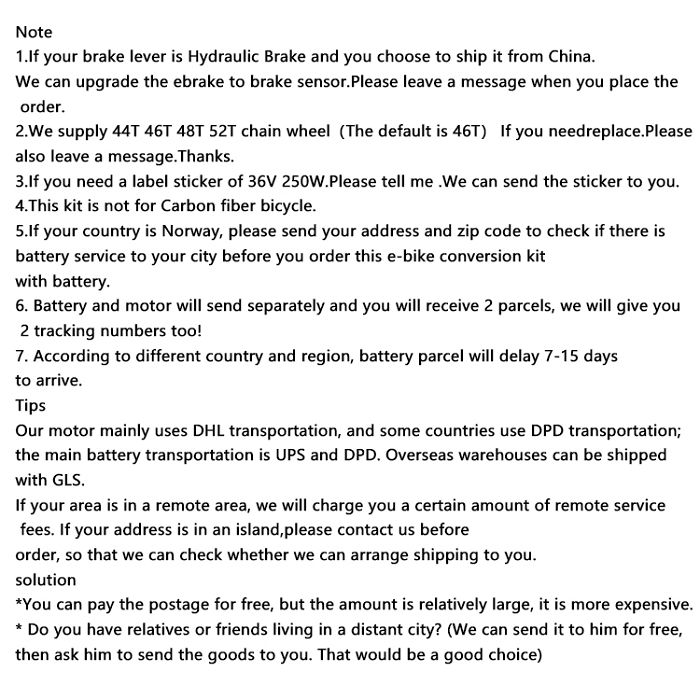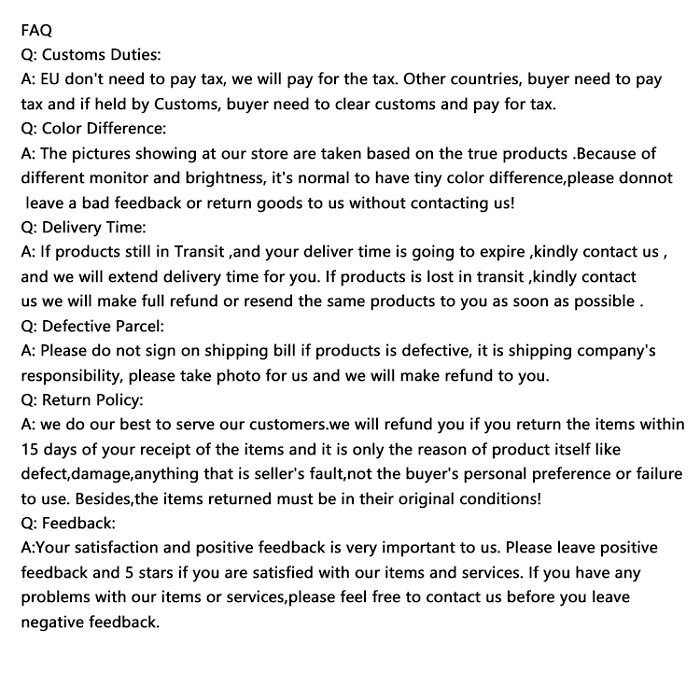 The mid-mounted motor system combines the advantages of both ordinary bicycles and electric bicycles to meet the two functions of assisted riding and purely human riding.
1. In assisted riding, the motor output and human output are perfectly matched, and the riding comfort is excellent, which brings obvious relaxation to the rider.
2. When riding purely human, there is no additional resistance caused by the reluctance torque of the motor, which is exactly the same as riding a bicycle.
As mid motor with high international brand influence and recognition, it has been upgraded to the second generation of BBS01B, BBS02B, and BBSHD series. The performance of water resistance, stability, power, and energy consumption is better than that of BBS01 series and BBS02 series. Powerful and large in stock, welcome all riders' consultation and purchase.
The ultra-powerful and efficient features greatly increase the fun of riding and fully meet the challenging needs of cycling enthusiasts. It is suitable for mountain bikes, transport vehicles and ATVs.
Hot Tags
mountain bike motor, China, customized, wholesale, buy, price, bulk, quotation, in stock, EU warehouse
RATING & REVIEWS
0 %
of customers recommend the product
RATING BREAKDOWM
5 STARS 0
4 STARS 0
3 STARS 0
2 STARS 0
1 STARS 0