750 Watt Electric Bike Conversion Kit
Wholesale Price ( Piece ):
Description
Electric bicycle conversion kit bafang bbs02 mid drive motor 750 watt electric bike conversion kit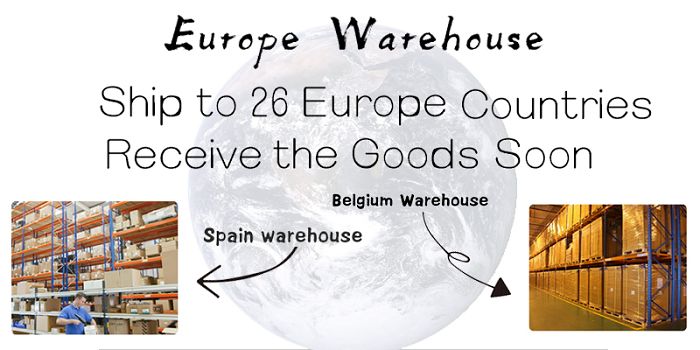 We have in stock in Spain and Belgium Warehouse. if you need shipping from Spain or Belgium, please contact us in advance.
Product list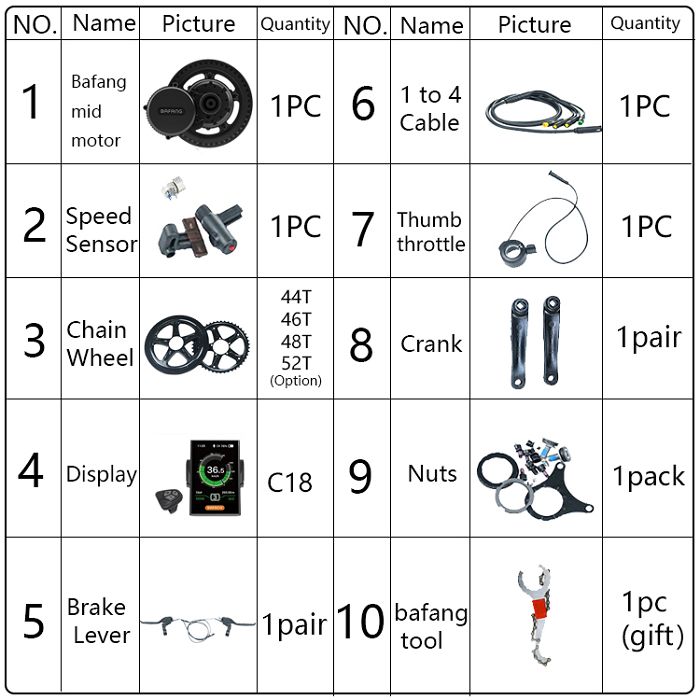 1.Lithium Battery
48V: 24.5AH-Samsung
2.Charger:US/UK/AU/EU
3.Motor Battery Connection Cable(Anderson / Bullet interface)
Product Paramenters
| | |
| --- | --- |
| Motor | 48v 750w |
| Bracket bottom length | 68mm |
| No Load Speed(RPM) | 140-160 |
| Load Speed(RPM) | 120-135 |
| MAX Torque | 160N.m |
| Efficiency (%) | ≥ 85% |
| Certificate | ROHS,CE |
| Operating Temperature | -20-45℃ |
| Gross weight(kg) | 12 |
| Package size | 250-750W: 45*20*40cm |
| Warranty | 1 year for the motor |
| IP | IP65 |
| Noise grade | <55 |
| Operation Temperature | -20-45℃ |
| Reduction Ratio | 1 : 21.9 |
| Battery size | 368*90*141mm |
750 watt electric bike conversion kit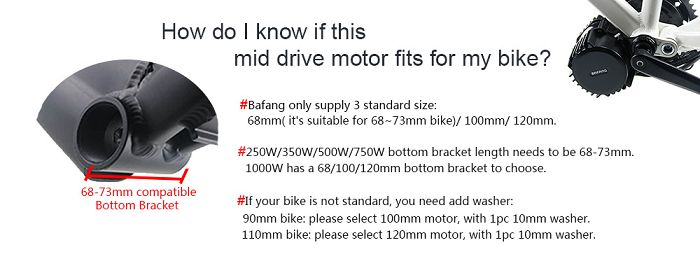 Details Images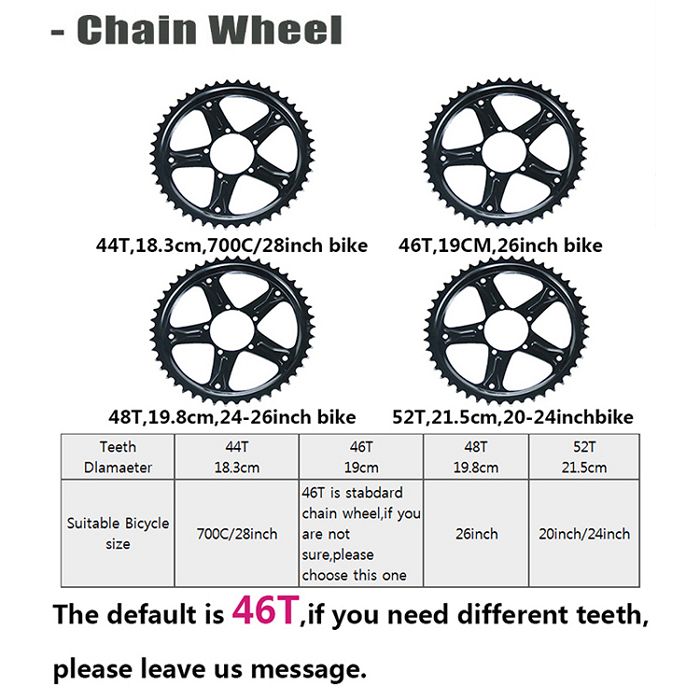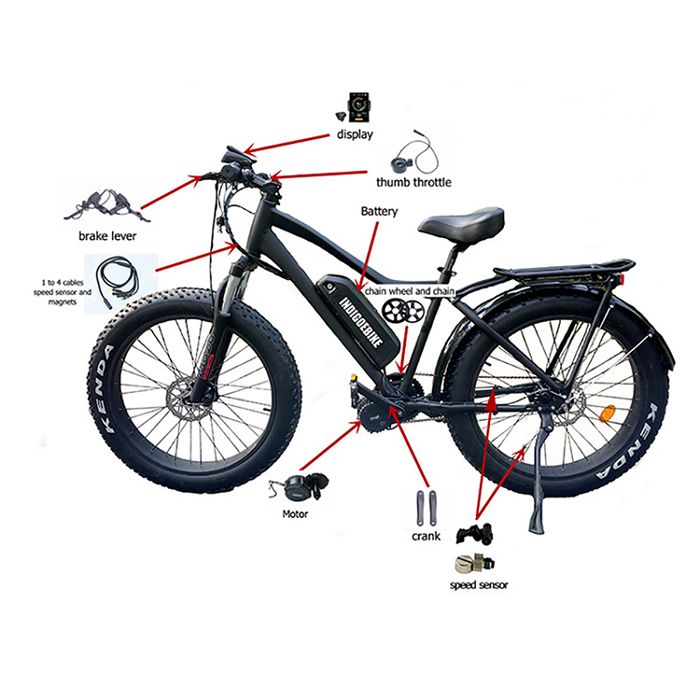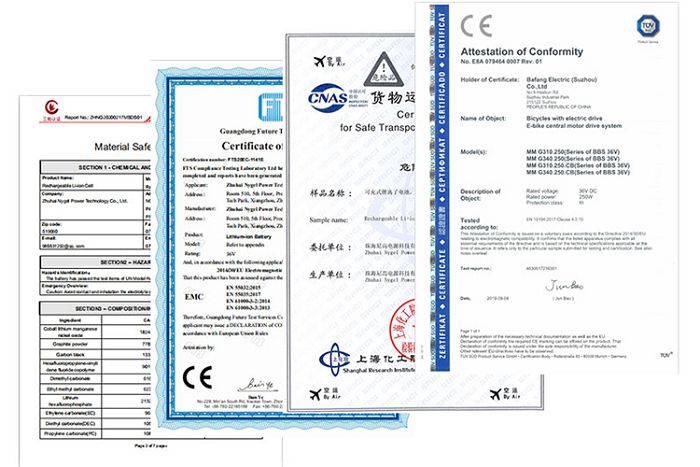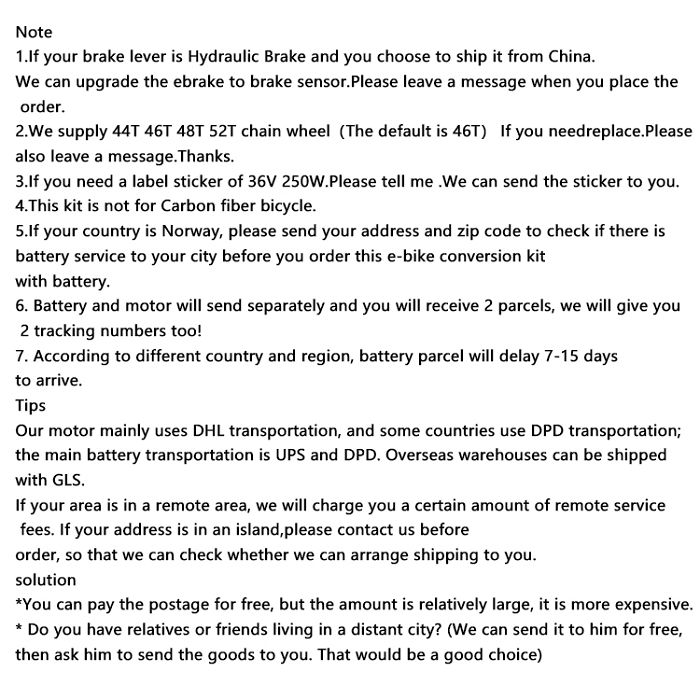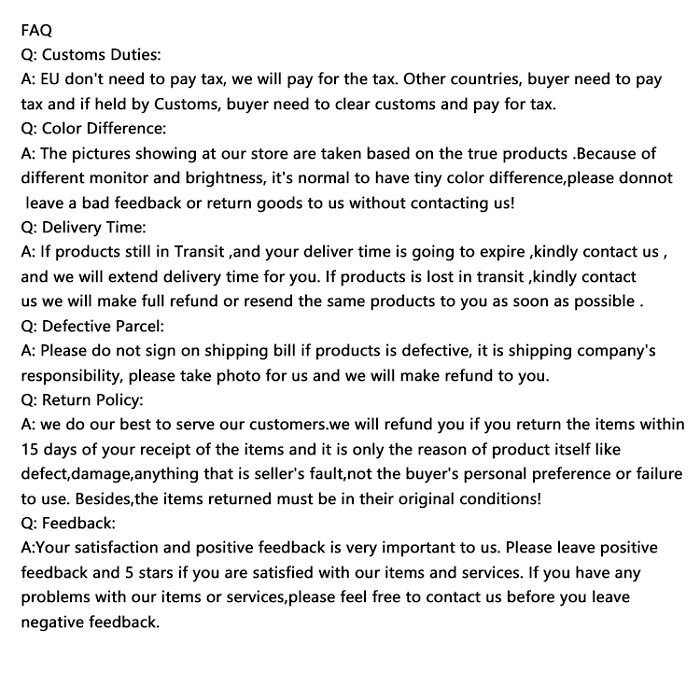 Mid electric bicycles have been awarded the National Best Design Award as early as in Japan. The main reason is that the mid-mounted electric bicycles have a reasonable structure design and are distinctive, with the best balance of gravity, comfortable riding, and convenient transportation. The same motor (disc type) installed on a mid-mounted vehicle has a longer service life and better effect than a hub vehicle. More and more cycling enthusiasts favor mid motors.
Mid electric bicycles are designed from the overall, top-level, and people-oriented. Mainly lightweight structure, simple shape, low-span oblique curved beam (very convenient to get on and off), stable riding and high efficiency of the whole vehicle. The biggest advantage of a mid-mounted electric bicycle is that its battery, motor and transmission box are all located near the center axis of the bicycle. Therefore, its center of gravity is well balanced, low center of gravity, and low unbalanced resistance during riding, especially when riding without electricity is as easy as a bicycle (built-in gearbox, gear-sprocket combined reduction clutch, maximizing the use of bicycle standards Pieces)
The company is positioned in the high-end market, introducing advanced European industrial design concepts, serving customers with high-quality products, occupying an important position in the international market, and becoming one of the leading suppliers of drive systems in the industry. The production area has parts warehouse, plastic parts area, net area, flip line, formal line, inspection area, packing area, finished product warehouse.
We will ship the goods within 7 days, usually 1-3 days. For customers who require delivery from the European warehouse, the products can be received quickly. Customers in other countries will also arrange delivery as soon as possible, or choose a designated express delivery according to customer requirements.
Hot Tags
750 watt electric bike conversion kit, China, customized, wholesale, buy, price, bulk, quotation, in stock, EU warehouse
RATING & REVIEWS
0 %
of customers recommend the product
RATING BREAKDOWM
5 STARS 0
4 STARS 0
3 STARS 0
2 STARS 0
1 STARS 0