Bbs02
Wholesale Price ( Piece ):
Description
Electric bicycle conversion kit bafang bbs02 mid drive motor bbs02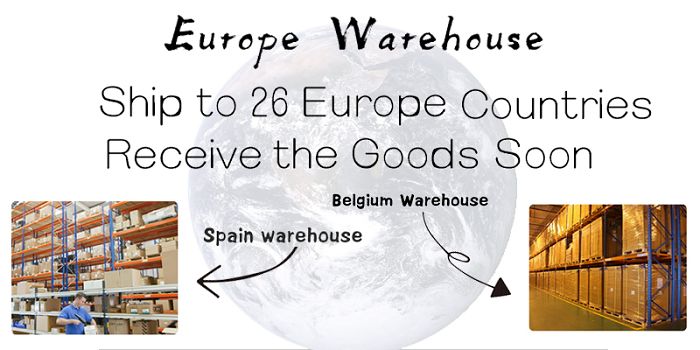 We have in stock in Spain and Belgium Warehouse. if you need shipping from Spain or Belgium, please contact us in advance.
Product list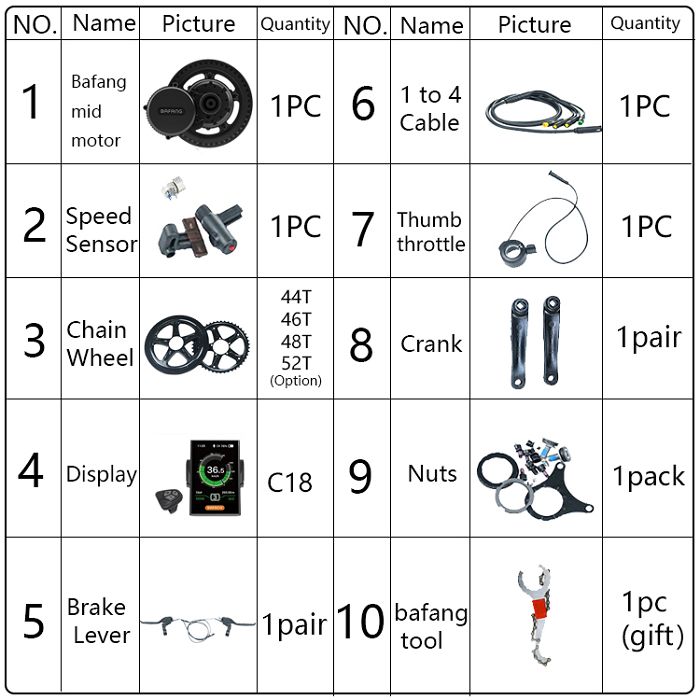 1.Lithium Battery
48V:16AH-LG
2.Charger:US/UK/AU/EU
3.Motor Battery Connection Cable(Anderson / Bullet interface)
Product Paramenters
| | |
| --- | --- |
| Motor | 48v 500w |
| Bracket bottom length | 68mm |
| No Load Speed(RPM) | 126 |
| Load Speed(RPM) | 118 |
| MAX Torque | 100N.m |
| Efficiency (%) | ≥ 80 % |
| Certificate | ROHS,CE |
| Operating Temperature | -20-45℃ |
| Gross weight(kg) | 12 |
| Package size | 250-750W: 45*20*40cm |
| Warranty | 1 year for the motor |
| IP | IP65 |
| Noise grade | <55 |
| Operation Temperature | -20-45℃ |
| Reduction Ratio | 1 : 21.9 |
BBS02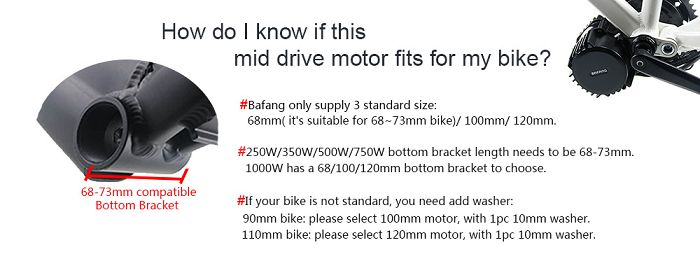 Details Images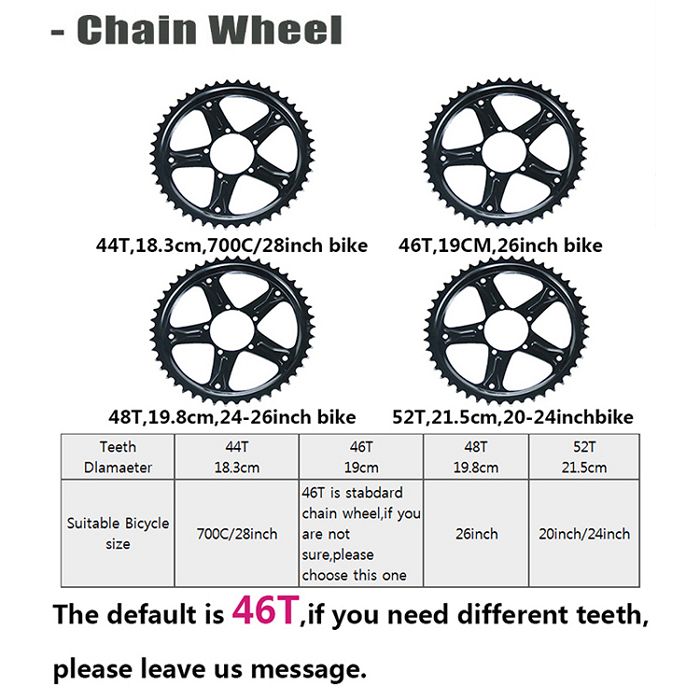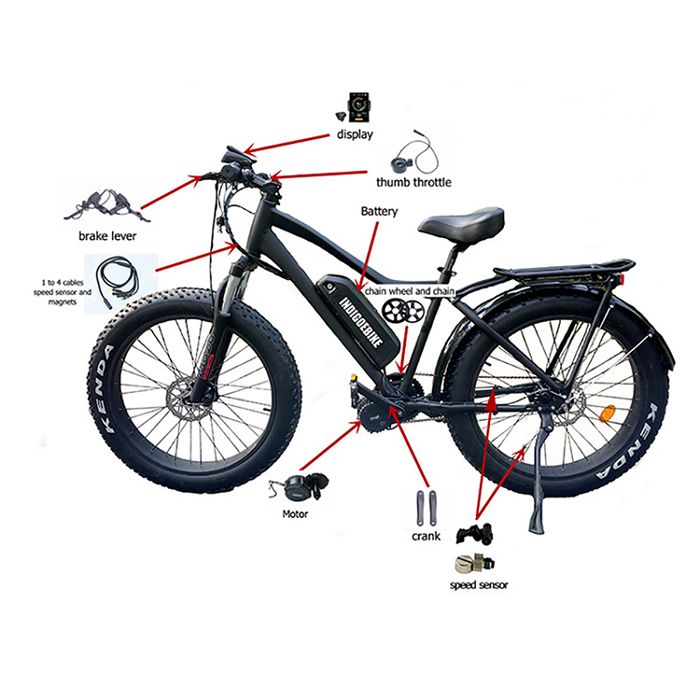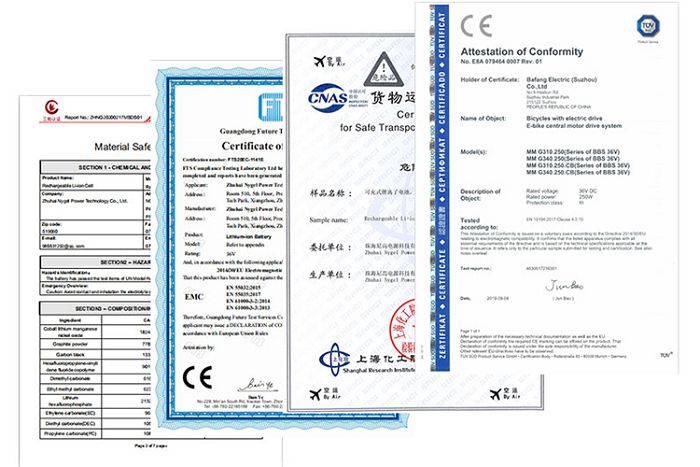 Mid motor refers to a motor in which the drive motor of an electric assisted bicycle is installed in the middle of the body, that is, the pedal position. The motor is connected to the body and is connected to the rear wheel through a chain to transmit power. At the same time, feet are installed on both sides of the motor. When the motor has no power supply, the cyclist can use the pedal to realize the human riding of the bicycle.
With many years development and production experience, our talented engineers, electric bike expert, DC motor and electronics controller designers, experienced assembly workforce, are confident to provide our valuable customers with new technology, top quality products and services at the best cost.
The advantage of the mid-mounted motor is that it can maintain the front and rear balance of the electric vehicle to the greatest extent, and will not affect the shock absorption. The motor is less impacted by the road on the bumpy road.
In terms of routing, because of the high degree of integration, it can reduce the leakage of the line pipe, so the controllability, stability, and passability of the bumpy road are better than electric vehicles with in-wheel motors.
We will ship the goods within 7 days, usually 1-3 days. For customers who require delivery from the European warehouse, the products can be received quickly. Customers in other countries will also arrange delivery as soon as possible, or choose a designated express delivery according to customer requirements.
We have professional warehouse management personnel and packing personnel. Our warehouse management system can refresh the order data in real time. The staff will respond quickly, pack your goods, and deliver them to the express company or transportation company.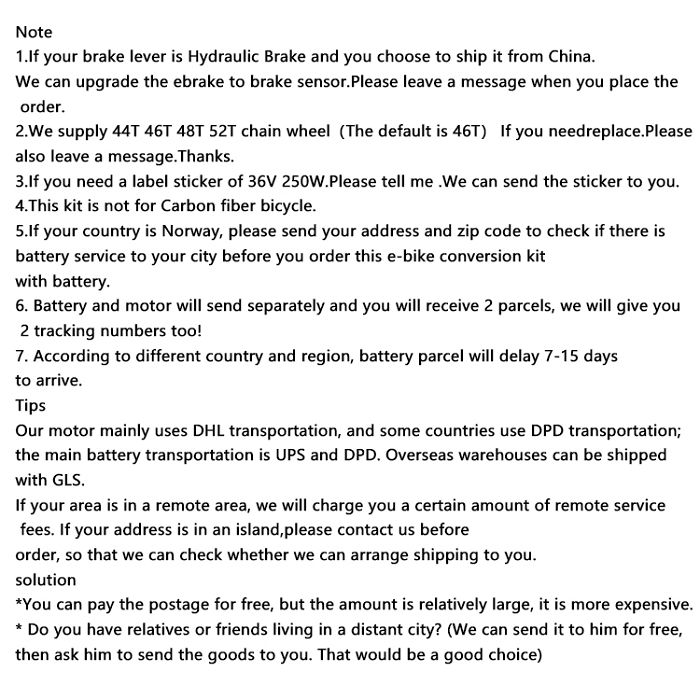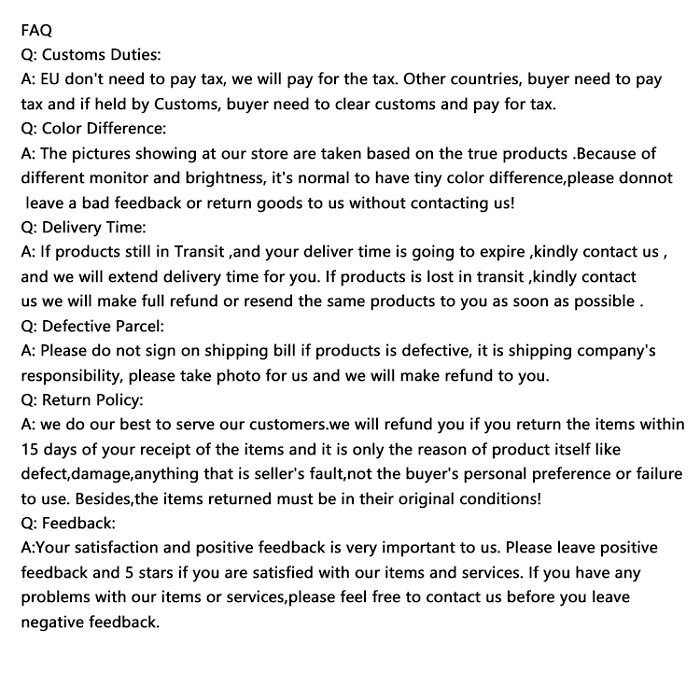 Hot Tags
bbs02, China, customized, wholesale, buy, price, bulk, quotation, in stock, EU warehouse
RATING & REVIEWS
0 %
of customers recommend the product
RATING BREAKDOWM
5 STARS 0
4 STARS 0
3 STARS 0
2 STARS 0
1 STARS 0