E Bike Motor Kit
Wholesale Price ( Piece ):
Description
Electric bicycle conversion kit bafang bbs01 mid drive motor e bike motor kit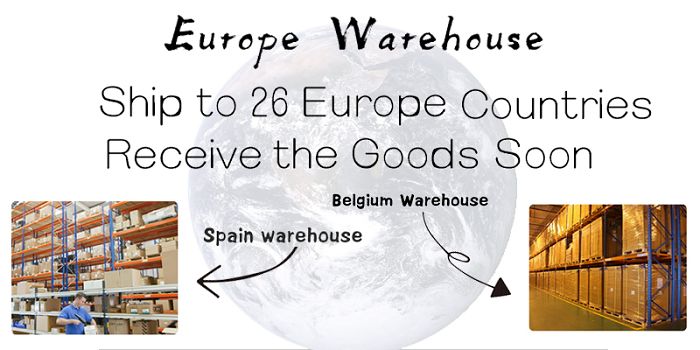 We have in stock in Spain and Belgium Warehouse. if you need shipping from Spain or Belgium, please contact us in advance.
Product list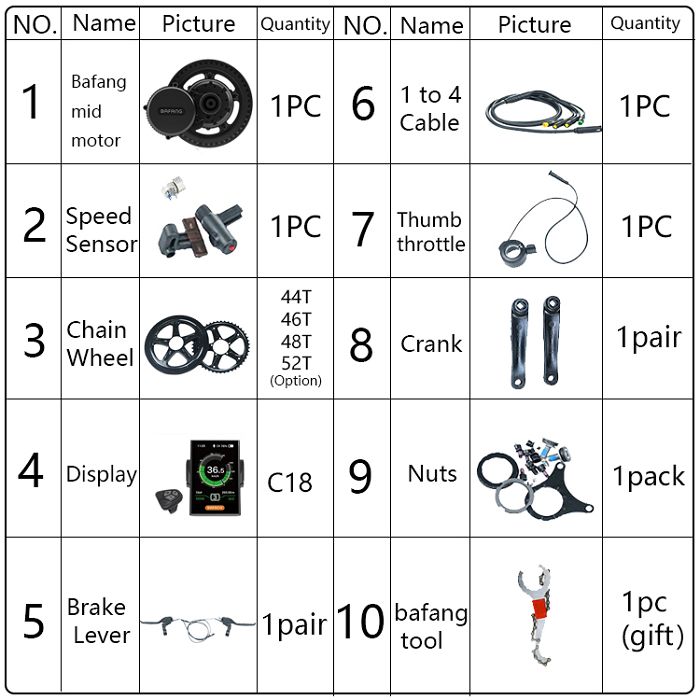 1.Lithium Battery
36V:17.4ah-Hailong
2.Charger:US/UK/AU/EU
3.Motor Battery Connection Cable (Bullet interface)
Product Paramenters
| | |
| --- | --- |
| Motor | 36v 350w |
| Bracket bottom length | 68mm |
| No Load Speed(RPM) | 83-87 |
| Load Speed(RPM) | 78-83 |
| MAX Torque | 80 N.m |
| Efficiency (%) | ≥ 80 % |
| Certificate | ROHS,CE |
| Operating Temperature | -20-45℃ |
| Gross weight(kg) | 12 |
| Package size | 250-750W: 45*25*45cm |
| Warranty | 1 year for the motor |
| IP | IP65 |
| Noise grade | <55 |
| Operation Temperature | -20-45℃ |
| Reduction Ratio | 1 : 21.9 |
| Battery size | 367*91*111mm |
E bike motor kit
With an integrated speed sensor, this mid-drive motor, which is compatible with 68-73mm bottom bracket, has a rated power of 350W,a reduction ratio of 1: 21.9 and a maximum torque of 80 N.m, providing ideal power for vehicles. Light but strong and efficient, this motor greatly enhances riding comfort and is suitable for touring bikes and commuter bikes.
Why do some electric vehicles still use mid motors?
The core reason is "heat dissipation." When the motor rotates at high speed, it will release a lot of heat. The advantages of the mid-mounted motor are manifested. Because it is an independent power structure, it is generally placed on the chassis of the car or side-mounted at the rear. The ventilation and heat dissipation are better than those of the in-wheel motor. Therefore, the central motor is more suitable for high-speed driving
Details Images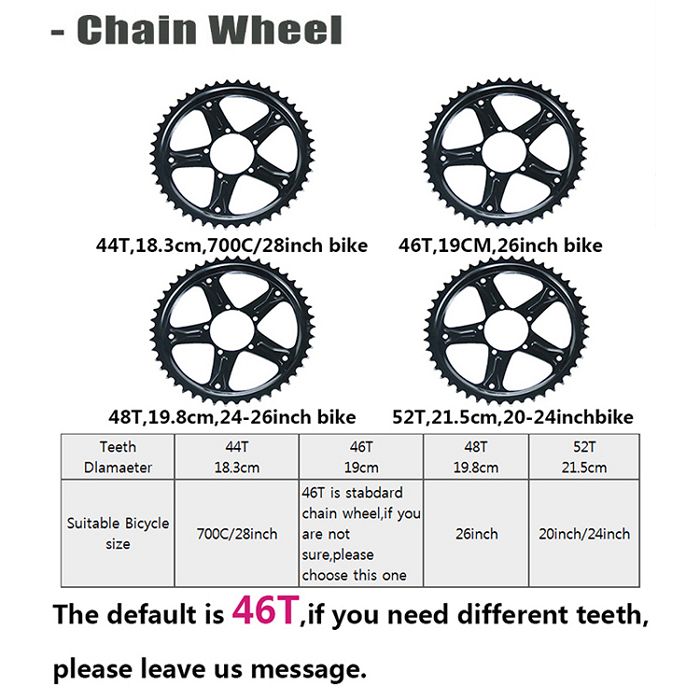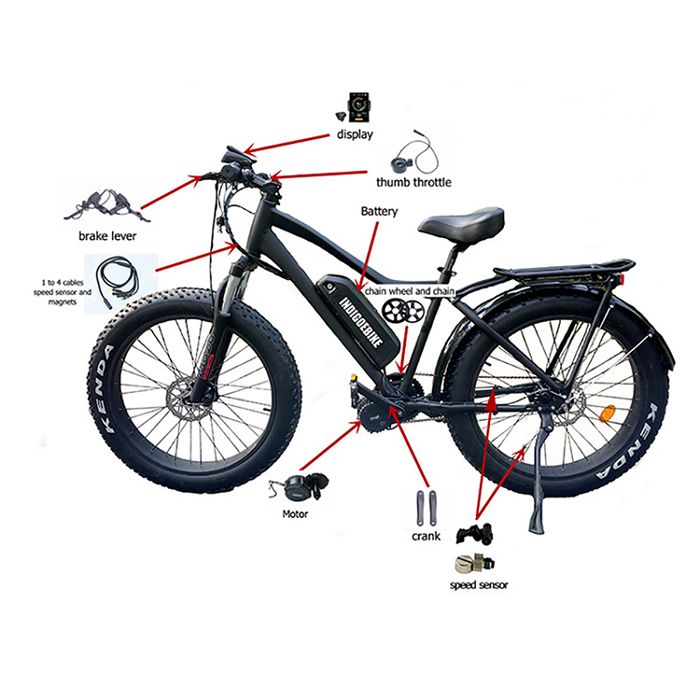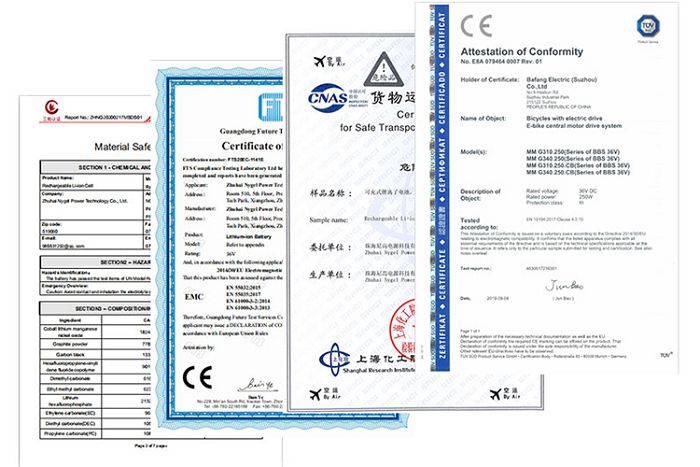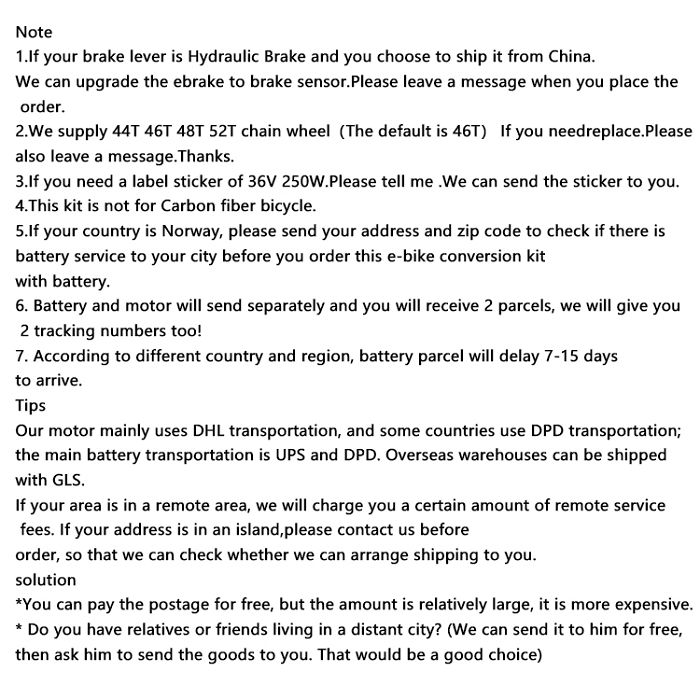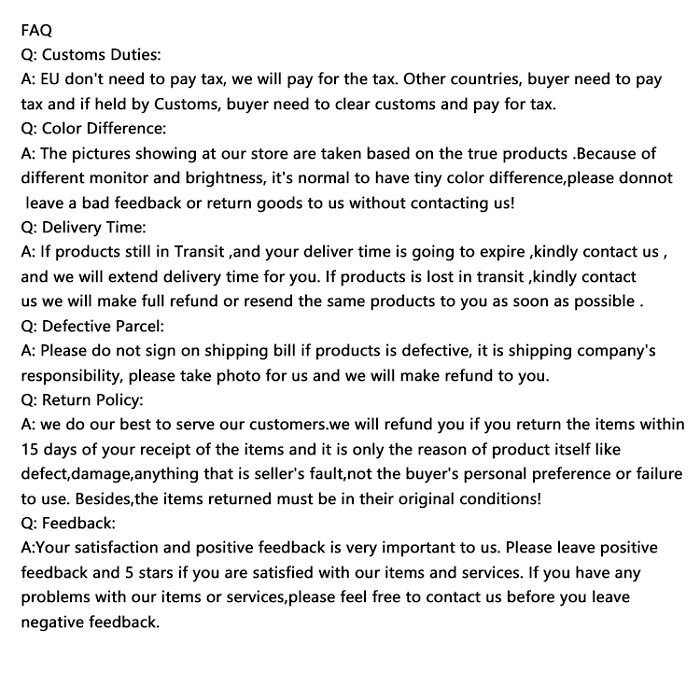 The company is positioned in the high-end market, introducing advanced European industrial design concepts, serving customers with high-quality products, occupying an important position in the international market, and becoming one of the leading suppliers of drive systems in the industry. The production area has parts warehouse, plastic parts area, net area, flip line, formal line, inspection area, packing area, finished product warehouse.
Steadily rising procurement demand and product supply link the development of suppliers and customers, and promote the development of upstream and downstream enterprise chain; Energy-saving and emission-reducing products are sold to the whole world. We actively undertake our social responsibility for creating a green ecological environment and make contributions to the ecological earth. Hangzhou Indigo Auto has taken practical actions to fulfill its social responsibilities and promote the harmonious and stable development of enterprises and society.
Integrate social responsibility into enterprise development, and create more social value while creating enterprise value.
Hot Tags
e bike motor kit, China, customized, wholesale, buy, price, bulk, quotation, in stock, EU warehouse
RATING & REVIEWS
0 %
of customers recommend the product
RATING BREAKDOWM
5 STARS 0
4 STARS 0
3 STARS 0
2 STARS 0
1 STARS 0