Ebike 500w Motor
Wholesale Price ( Piece ):
Description
Electric bicycle conversion kit bafang bbs02 mid drive motore ebike 500w motor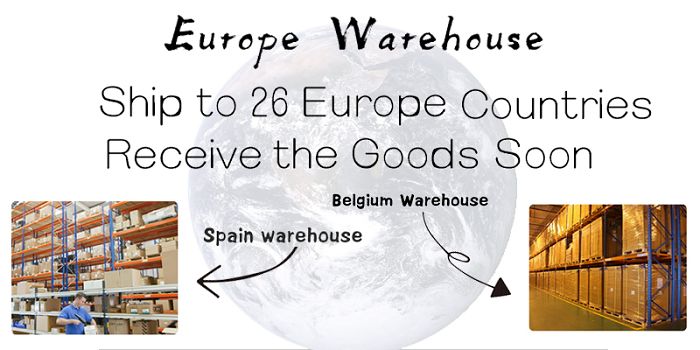 We have in stock in Spain and Belgium Warehouse. if you need shipping from Spain or Belgium, please contact us in advance.
Product list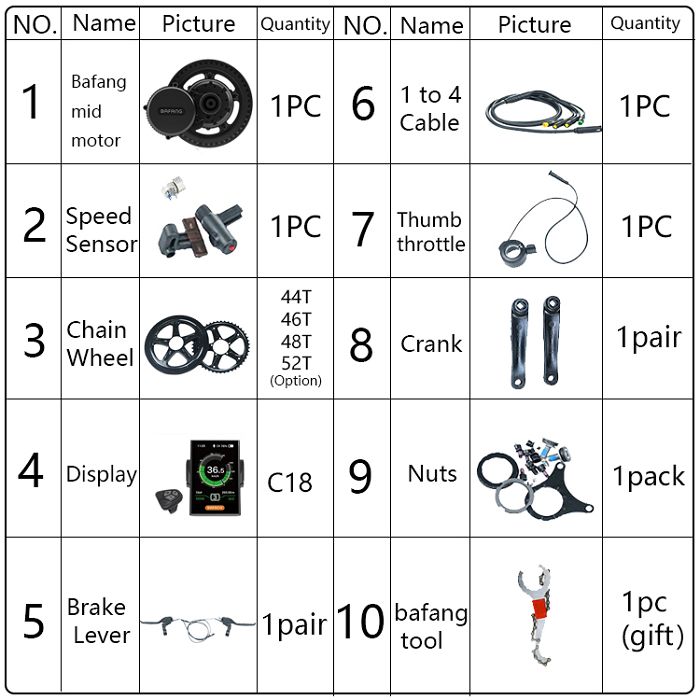 1.Lithium Battery
48V:16AH-LG
2.Charger:US/UK/AU/EU
3.Motor Battery Connection Cable(Anderson / Bullet interface)
Product Paramenters
| | |
| --- | --- |
| Motor | 48v 500w |
| Bracket bottom length | 68mm |
| No Load Speed(RPM) | 126 |
| Load Speed(RPM) | 118 |
| MAX Torque | 100N.m |
| Efficiency (%) | ≥ 80 % |
| Certificate | ROHS,CE |
| Operating Temperature | -20-45℃ |
| Gross weight(kg) | 12 |
| Package size | 250-750W: 45*20*40cm |
| Warranty | 1 year for the motor |
| IP | IP65 |
| Noise grade | <55 |
| Operation Temperature | -20-45℃ |
| Reduction Ratio | 1 : 21.9 |
| Battery size | 368*90*113mm |
Ebike 500w motor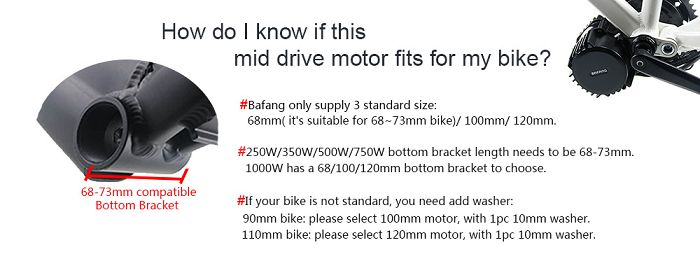 Details Images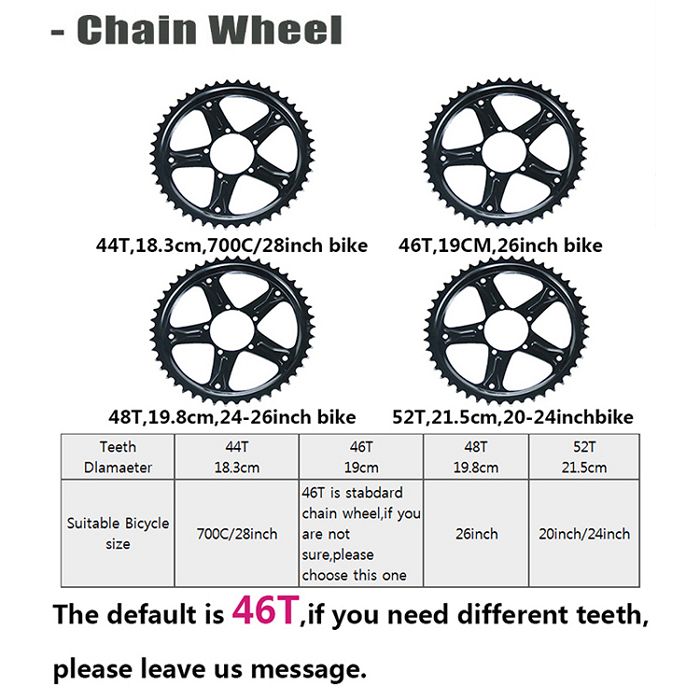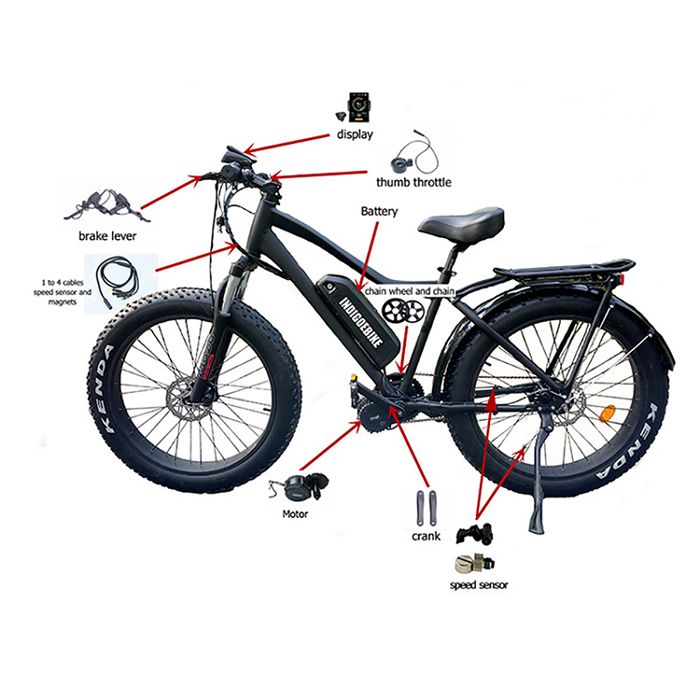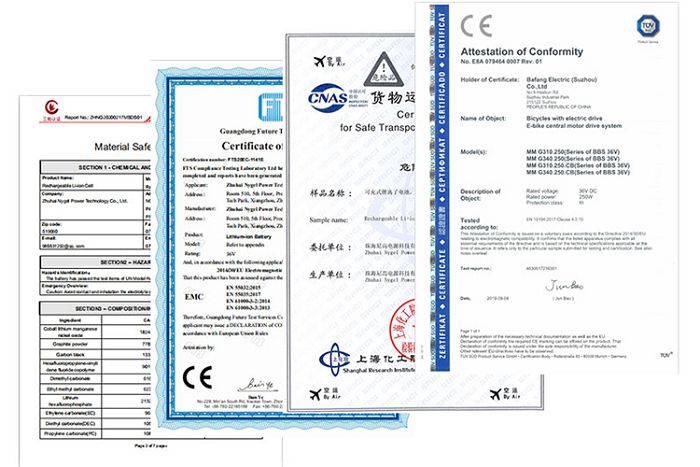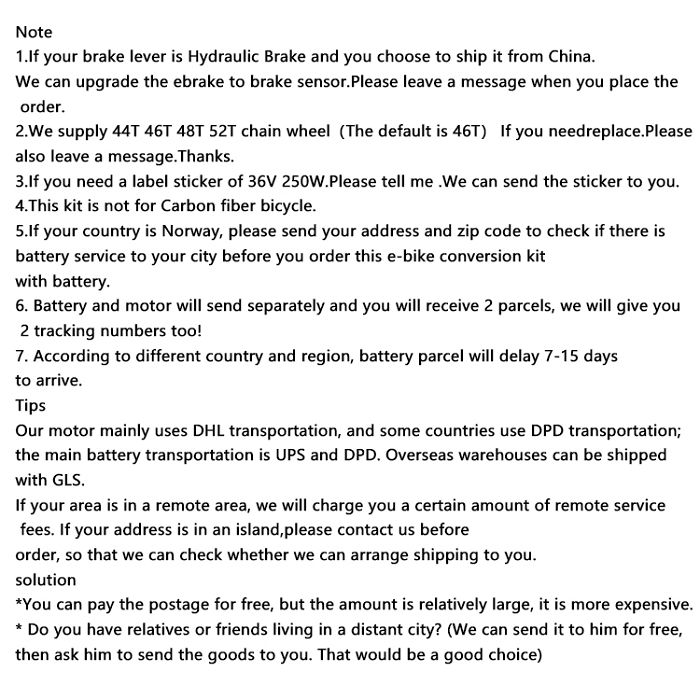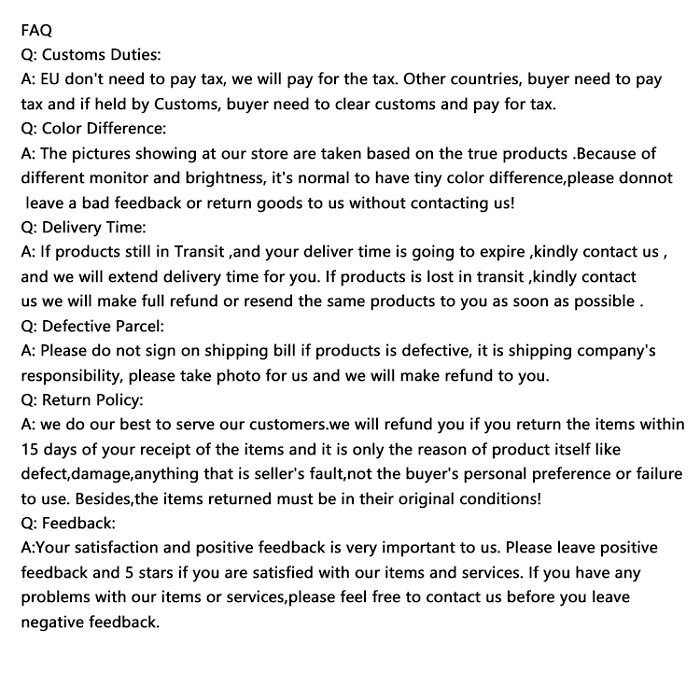 Why do some electric vehicles still use mid-mounted motors?
The core reason is "heat dissipation." When the motor rotates at high speed, it will release a lot of heat. The advantages of the mid-mounted motor are manifested. Because it is an independent power structure, it is generally placed on the chassis of the car or side-mounted at the rear. The ventilation and heat dissipation are better than those of the in-wheel motor. Therefore, the central motor is more suitable for high-speed driving
Advantages of mid motor:
1. With better torque, better climbing performance;
2. The overall performance is better than other motors;
3. It has a lower center of gravity distribution;
4. Through gears, it can provide faster top speed.
We will ship the goods within 7 days, usually 1-3 days. For customers who require delivery from the European warehouse, the products can be received quickly. Customers in other countries will also arrange delivery as soon as possible, or choose a designated express delivery according to customer requirements.
We always keep our research and development too make our products perfect. What we always going after is: Save energy, Protect envirement and benefit the mankind.
Hangzhou Indigo Vehicle has established a recognized supplier of green energy products, such as electric bicycles, lithium battery packs, electric bicycle motors, hub motors, electric scooters, various drive controllers and motors. We insist on using high-quality materials and the latest technology in our products to provide high-performance, feature-rich and low-cost solutions for personal electric transportation products and industrial applications.
Our founder has more than 15 years of rich experience in the electric bicycle industry. We attach importance to the training of professional talents and have established a complete R&D team, testing team and after-sales team.
Hot Tags
ebike 500w motor, China, customized, wholesale, buy, price, bulk, quotation, in stock, EU warehouse
RATING & REVIEWS
0 %
of customers recommend the product
RATING BREAKDOWM
5 STARS 0
4 STARS 0
3 STARS 0
2 STARS 0
1 STARS 0