500w Ebike Conversion Kit
Wholesale Price ( Piece ):
Description
Electric bicycle conversion kit bafang bbs02 mid drive motore 500w ebike conversion kit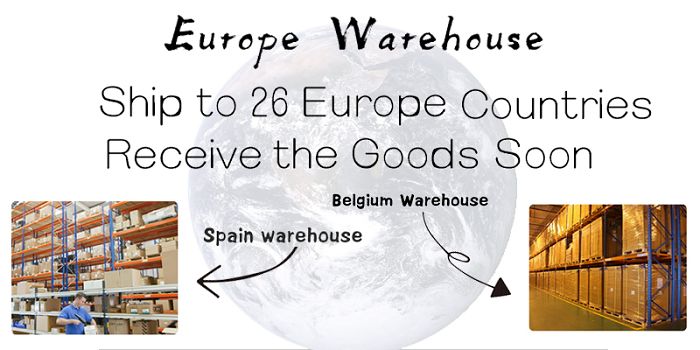 We have in stock in Spain and Belgium Warehouse. if you need shipping from Spain or Belgium, please contact us in advance.
Product list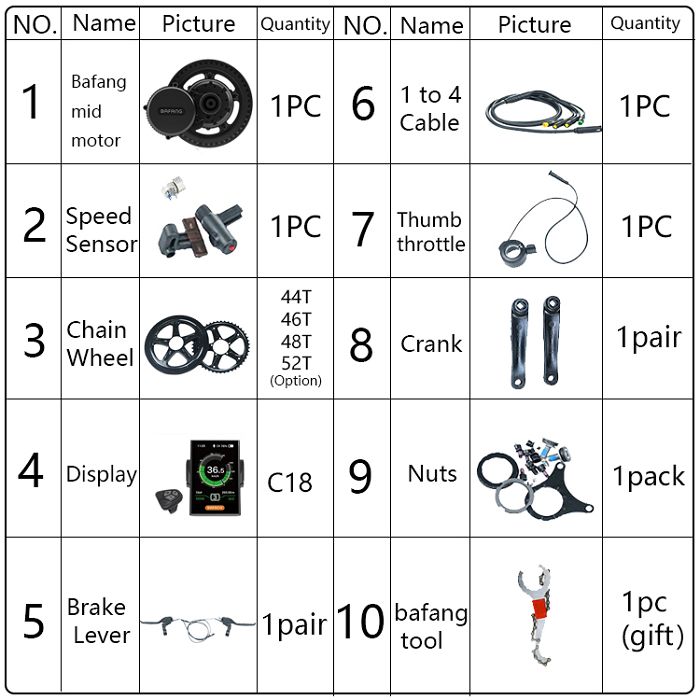 1.Lithium Battery
48V:24.5AH-Samsung
2.Charger:US/UK/AU/EU
3.Motor Battery Connection Cable(Anderson / Bullet interface)
Product Paramenters
| | |
| --- | --- |
| Motor | 48v 500w |
| Bracket bottom length | 68mm |
| No Load Speed(RPM) | 126 |
| Load Speed(RPM) | 118 |
| MAX Torque | 100N.m |
| Efficiency (%) | ≥ 80 % |
| Certificate | ROHS,CE |
| Operating Temperature | -20-45℃ |
| Gross weight(kg) | 12 |
| Package size | 250-750W: 45*20*40cm |
| Warranty | 1 year for the motor |
| IP | IP65 |
| Noise grade | <55 |
| Operation Temperature | -20-45℃ |
| Reduction Ratio | 1 : 21.9 |
Details Images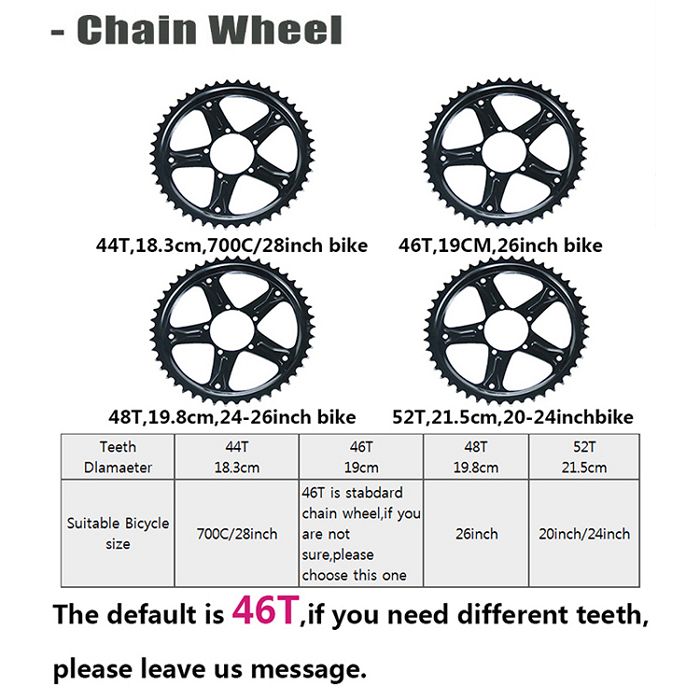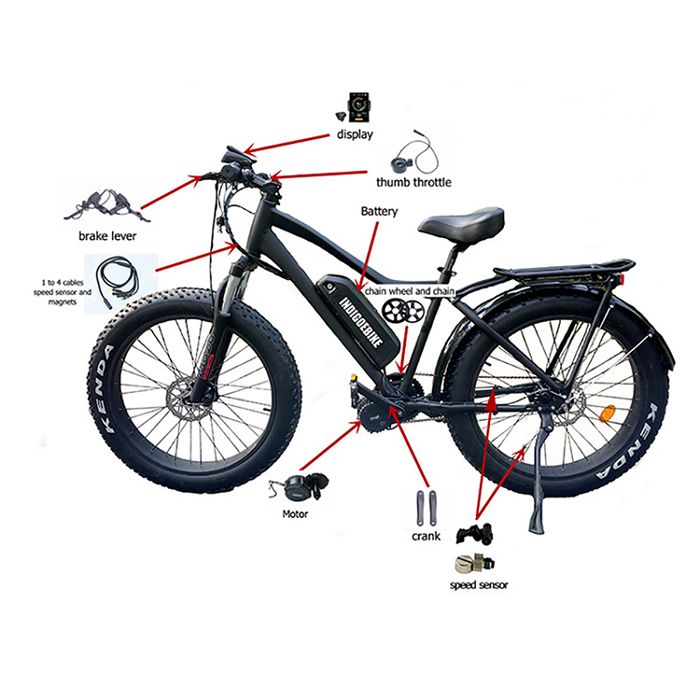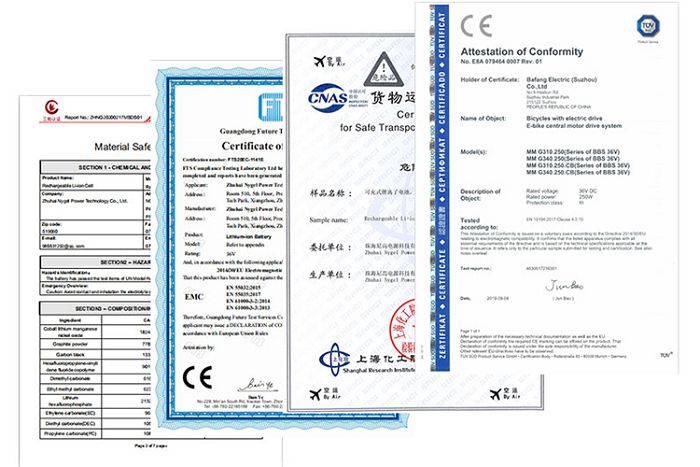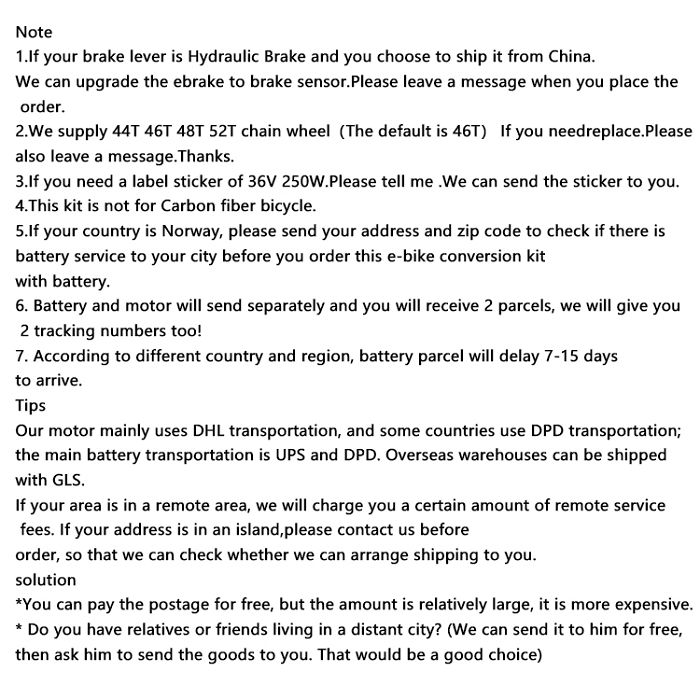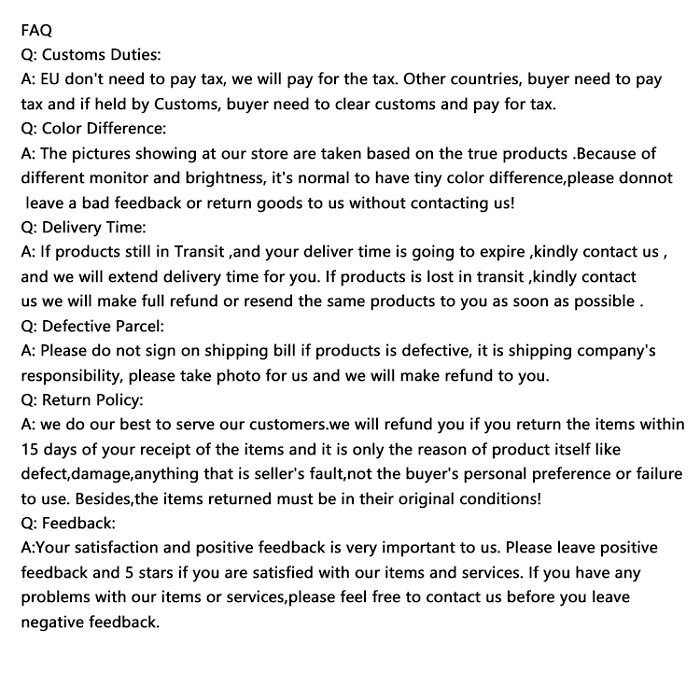 This product adopts concentric coaxial technology, makes reasonable use of the effective space of the bicycle, is beautiful, stylish, stable, safe, and can be easily shifted. The mid-drive power unit adopts super-noise design technology, which runs smoothly and has low noise. The product is certified by the European Union and is sold in Europe and the US market.
The motor is responsible for the direct mechanical transmission, acting on the force part of the vehicle pedaling, and its electric energy-kinetic energy conversion rate is generally above 80%. The clutch ratchet designed inside the central motor can completely separate the motor from the central shaft ratchet when the power is off, and there is no magnetic resistance. Therefore, you can ride unimpededly even when you are exercising and riding or when the battery is exhausted. Row.
As a high-tech enterprise, the company introduces information management software such as ERP and CRM to make information management intelligent; the company semi-automatic production line is moving towards intelligent production; the company independently develops bottom bracket torque/speed sensors, becoming one of the few internationally equipped with torque sensors One of the companies with independent production capabilities; continuous original design capabilities and lean manufacturing capabilities have significantly improved the company's industry reputation and brand awareness.
Hot Tags
500w ebike conversion kit, China, customized, wholesale, buy, price, bulk, quotation, in stock, EU warehouse
RATING & REVIEWS
0 %
of customers recommend the product
RATING BREAKDOWM
5 STARS 0
4 STARS 0
3 STARS 0
2 STARS 0
1 STARS 0