Bafang 750w
Wholesale Price ( Piece ):
Description
Electric bicycle conversion kit bafang bbs02 mid drive motor bafang 750w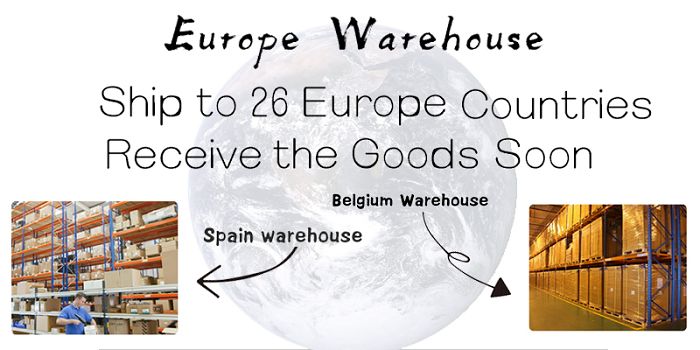 We have in stock in Spain and Belgium Warehouse. if you need shipping from Spain or Belgium, please contact us in advance.
Product list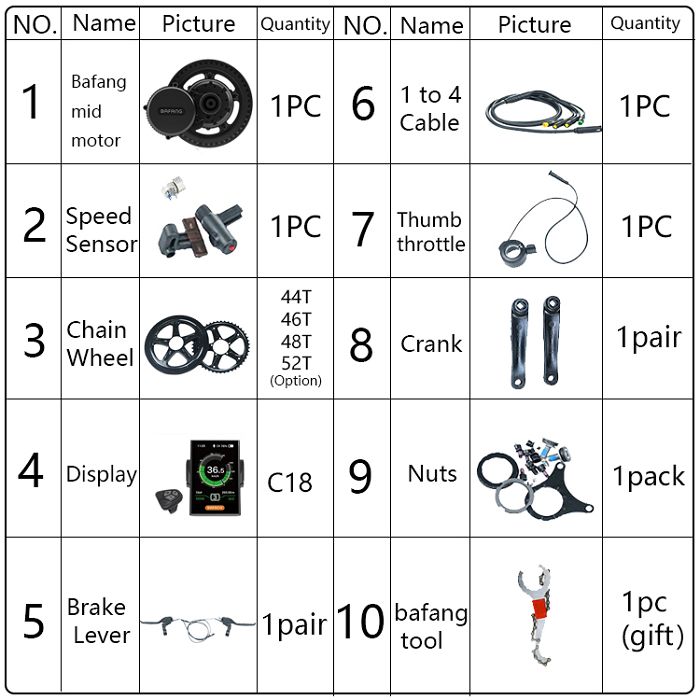 1.Lithium Battery
48V: 17.5AH-Samsung
2.Charger:US/UK/AU/EU
3.Motor Battery Connection Cable(Anderson / Bullet interface)
Product Paramenters
| | |
| --- | --- |
| Motor | 48v 750w |
| Bracket bottom length | 68mm |
| No Load Speed(RPM) | 140-160 |
| Load Speed(RPM) | 120-135 |
| MAX Torque | 160N.m |
| Efficiency (%) | ≥ 85% |
| Certificate | ROHS,CE |
| Operating Temperature | -20-45℃ |
| Gross weight(kg) | 12 |
| Package size | 250-750W: 45*20*40cm |
| Warranty | 1 year for the motor |
| IP | IP65 |
| Noise grade | <55 |
| Operation Temperature | -20-45℃ |
| Reduction Ratio | 1 : 21.9 |
| Battery size | 368*90*113mm |
Bafang 750w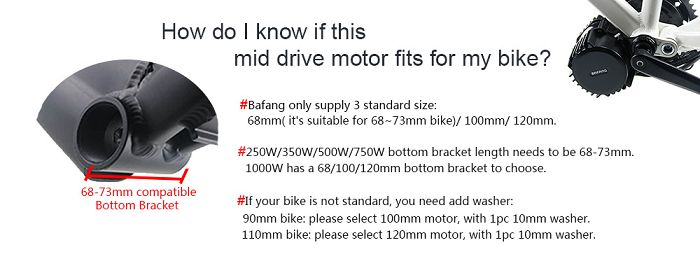 Details Images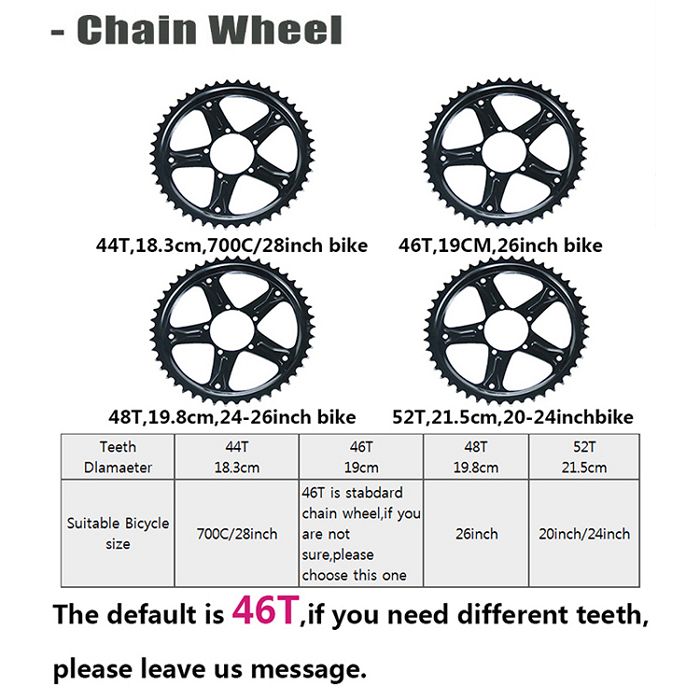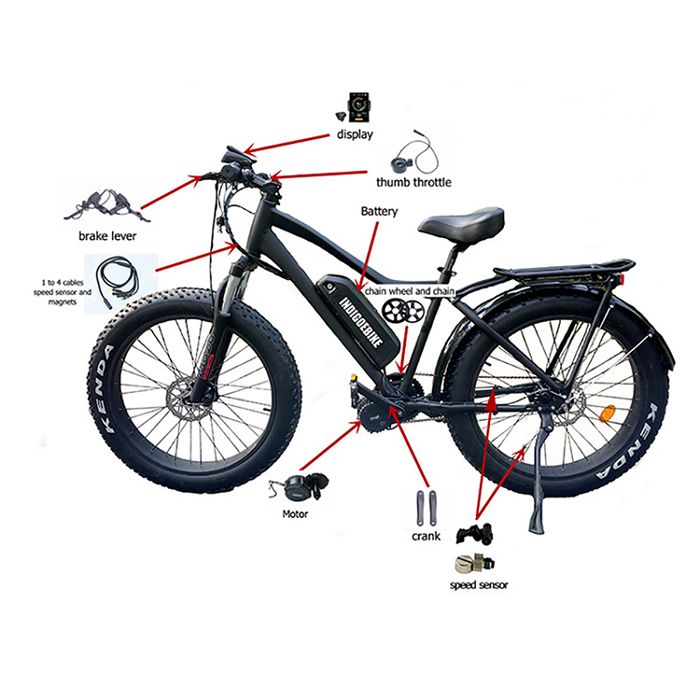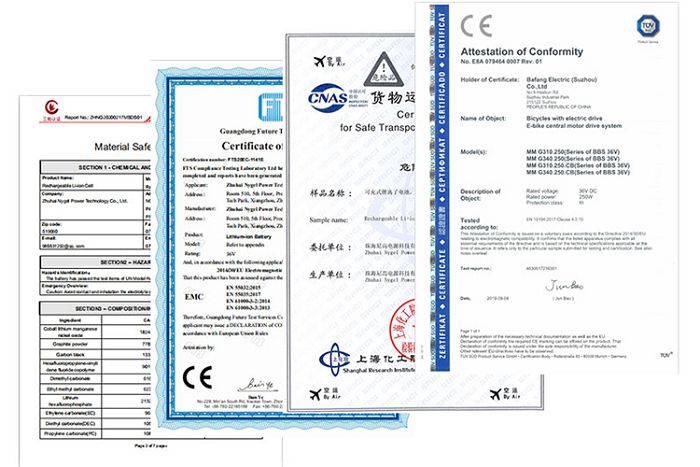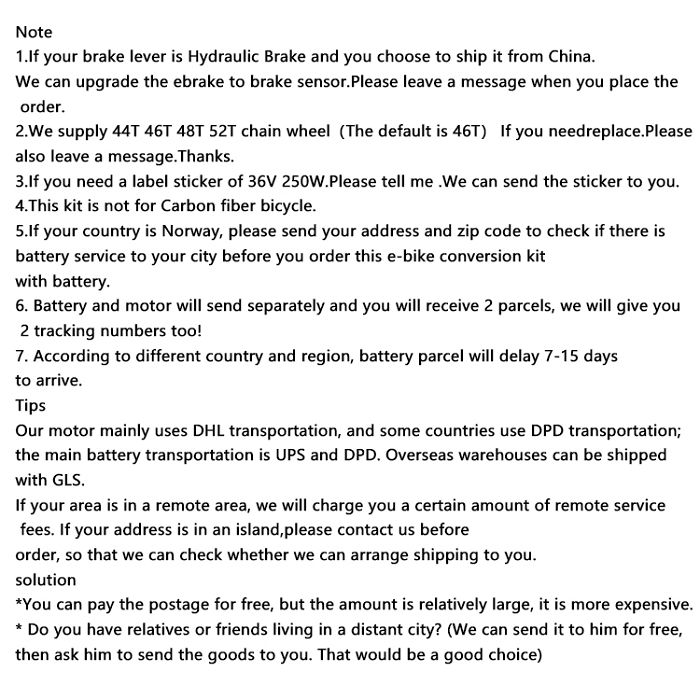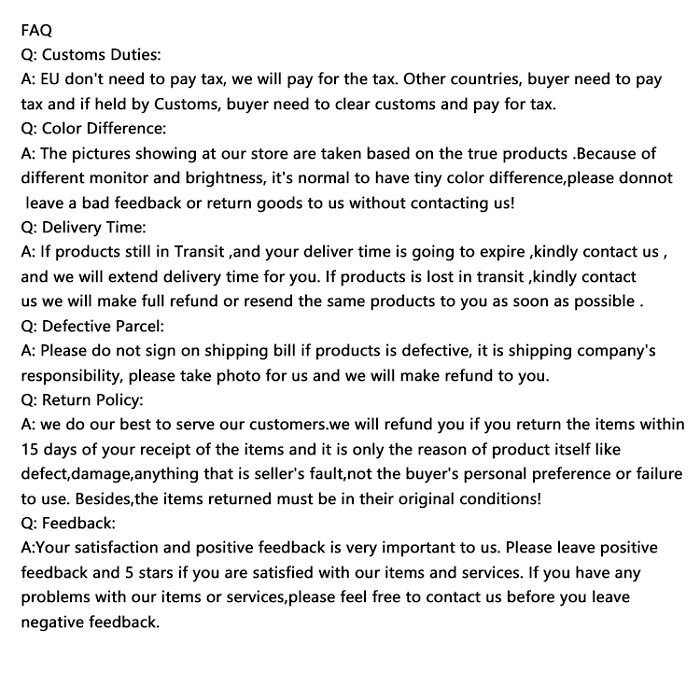 Large torque, fast start, wheels can slide like a bicycle, suitable for mountainous areas, low speed, and frequent urban start acceleration, braking energy saving
The mid motor can change speed conditions, has good controllability, fast acceleration, and strong climbing ability. The center-mounted motor has a center of gravity in the middle of the vehicle. When the vehicle is driving fast, it can play a role in front and rear balance. For front and rear shock absorption, the load bearing is relatively balanced,
The central motor has high power and good heat dissipation
The mid motor has transmission loss and waste of electricity. The advantage of this feature in terms of competition is that it can be connected to the gearbox, or can be adjusted at will to change the ratio of speed to torque.
This mid motor system places the power output source at the center of the bicycle and adopts a concentric shaft output structure, which retains the most traditional transmission system of the bicycle. It not only places the motor in the most reasonable middle part in terms of the weight distribution of the whole vehicle, but also improves the overall The structure of the vehicle and the safety during riding, and when equipped with a rear-wheel transmission system, it effectively improves the climbing ability of the vehicle.
Mid motors are the best solution among mainstream products currently on the market. Most of the best-selling mid-to-high-end models in Europe and America are designed with mid-mounted motors.
Hot Tags
bafang 750w, China, customized, wholesale, buy, price, bulk, quotation, in stock, EU warehouse
RATING & REVIEWS
0 %
of customers recommend the product
RATING BREAKDOWM
5 STARS 0
4 STARS 0
3 STARS 0
2 STARS 0
1 STARS 0