E Motor For Bike
Battery
36V10.4Ah
36V13Ah
36V14.5Ah
36V17.4Ah
36V19.2Ah
36V24.5Ah
Wholesale Price ( Piece ):
Description
Electric bicycle conversion kit bafang bbs01 mid drive motor mid drive ebike kits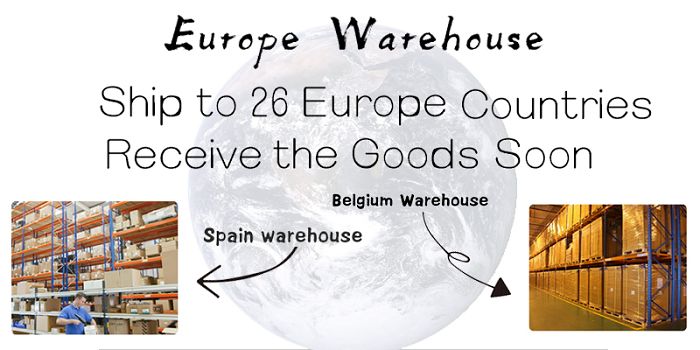 We have in stock in Spain and Belgium Warehouse. if you need shipping from Spain or Belgium, please contact us in advance.
Product list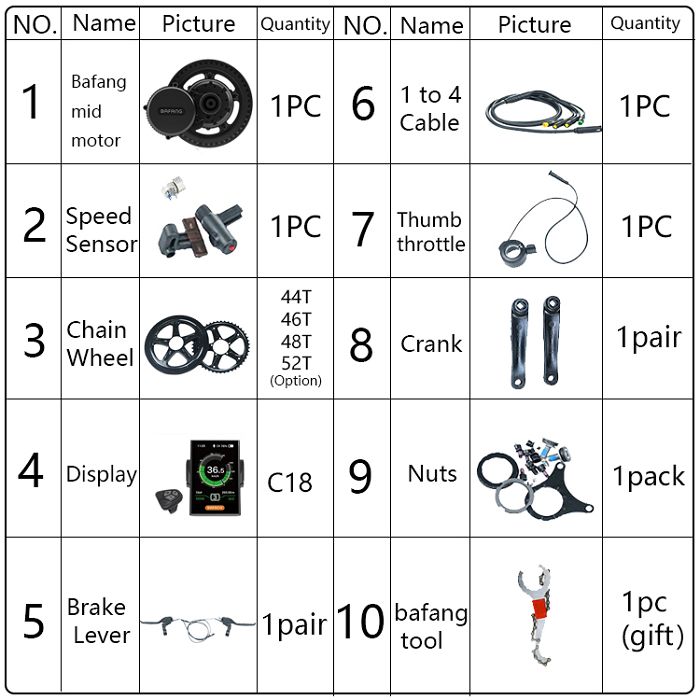 1.Lithium Battery
36V:10.4AH-CN/ 13AH-CN/ 14.5AH-Samsung/ 15.6AH-CN/ 17.4AH-Hailong/ 19.2AH-LG/ 24.5AH-Samsung
2.Charger:U
S/UK/AU/EU
3.Motor Battery Connection Cable (Bullet interface)
Product Paramenters
| | |
| --- | --- |
| Motor | 36v 250w |
| Bracket bottom length | 68mm |
| No Load Speed(RPM) | 83-87 |
| Load Speed(RPM) | 78-83 |
| MAX Torque | 80 N.m |
| Efficiency (%) | ≥ 80 % |
| Certificate | ROHS,CE |
| Operating Temperature | -20-45℃ |
| Gross weight(kg) | 12 |
| Package size | 250-750W: 45*25*45cm |
| Warranty | 1 year for the motor |
| IP | IP65 |
| Noise grade | <55 |
| Operation Temperature | -20-45℃ |
| Reduction Ratio | 1 : 21.9 |
| Battery size | 368*90*96/113/141mm |
Mid drive ebike kits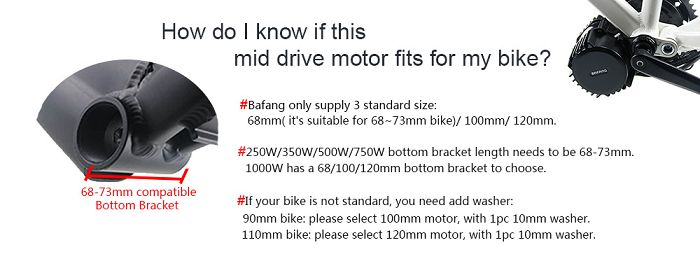 Details Images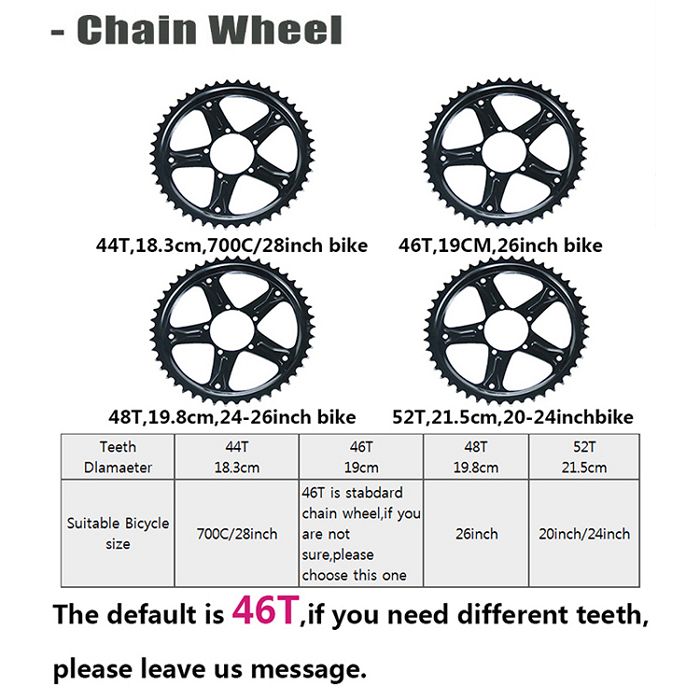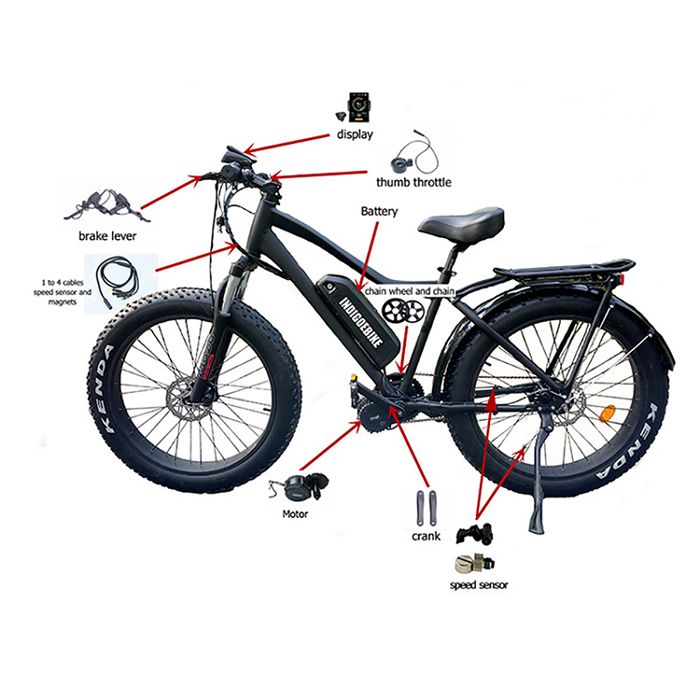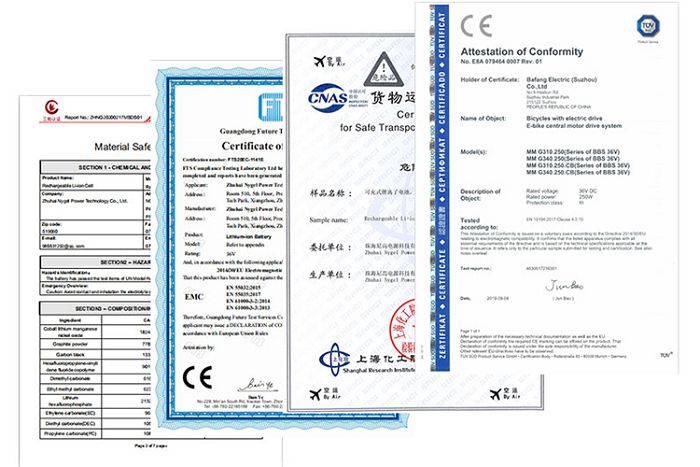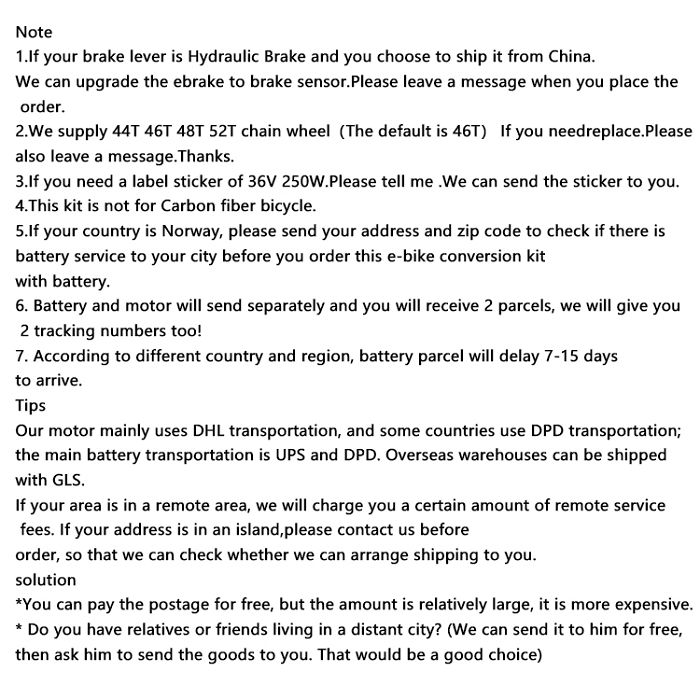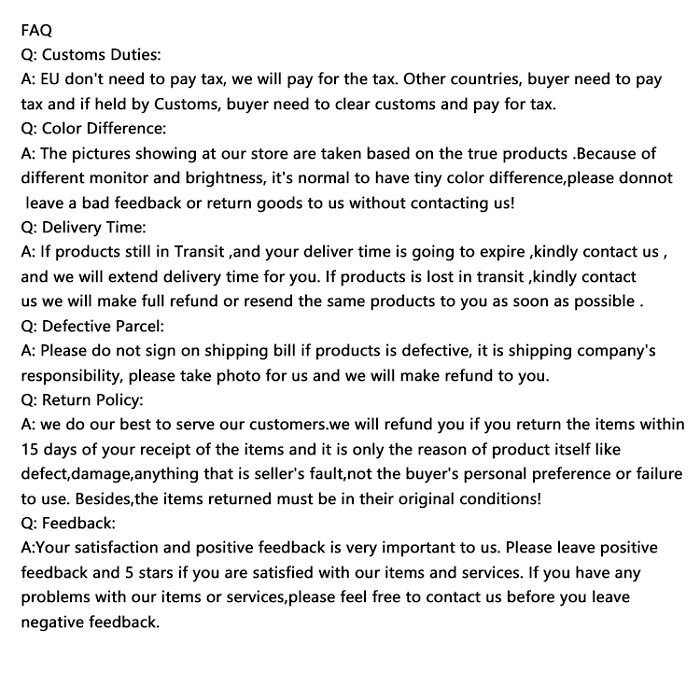 The mid motor also has its own powerful advantages. The mid-mounted motor can change speed conditions and has a good controllability. At the same time, the torque is large, the acceleration is fast, and the climbing ability is strong. The center of gravity of the mid-mounted motor is in the middle of the vehicle. The effect of front and rear balance, for front and rear shock absorption, the load is relatively balanced, and it can complete high-speed bending and other actions. It is a powerful motor
The company's development depends on products, and the guarantee of products depends on quality, but in the end it depends on software-people. Therefore, it is inevitable for enterprises to improve the quality of employees. In the new century, there are new challenges; in the new era, there are also new opportunities. We should be fully prepared to seize the opportunities. The company needs an innovative team to escort the company to constantly surpass itself and become better and stronger!
This product adopts concentric coaxial technology, makes reasonable use of the effective space of the bicycle, is beautiful, stylish, stable, safe, and can be easily shifted. The mid-drive power unit adopts super-noise design technology, which runs smoothly and has low noise. The product is certified by the European Union and is sold in Europe and the US market.
Hot Tags
e motor for bike, China, customized, wholesale, buy, price, bulk, quotation, in stock, EU warehouse
RATING & REVIEWS
0 %
of customers recommend the product
RATING BREAKDOWM
5 STARS 0
4 STARS 0
3 STARS 0
2 STARS 0
1 STARS 0