E Bike Conversion Kits
Wholesale Price ( Piece ):
Description
Electric bicycle conversion kit bafang bbs01 mid drive motor e bike conversion kits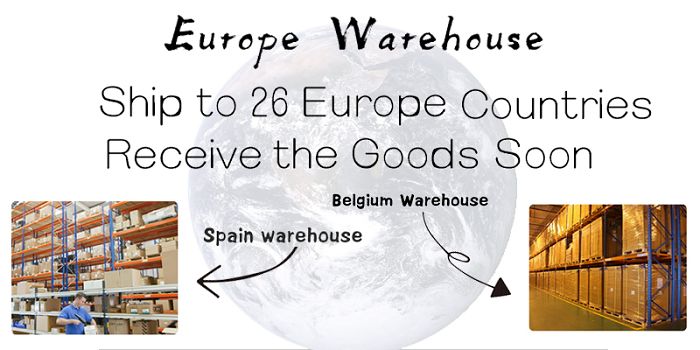 We have in stock in Spain and Belgium Warehouse. if you need shipping from Spain or Belgium, please contact us in advance.
Product list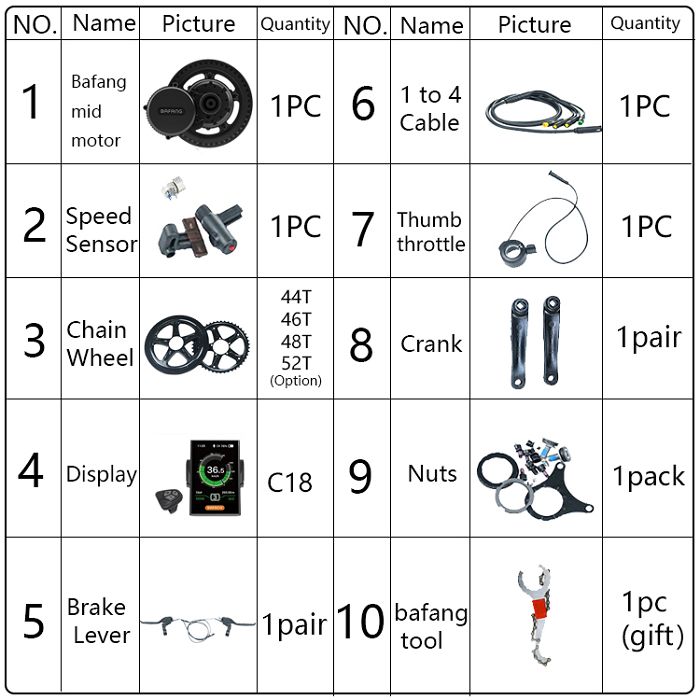 Product Paramenters
| | |
| --- | --- |
| Motor | 36v 250w |
| Bracket bottom length | 68mm |
| No Load Speed(RPM) | 83-87 |
| Load Speed(RPM) | 78-83 |
| MAX Torque | 80 N.m |
| Efficiency (%) | ≥ 80 % |
| Certificate | ROHS,CE,MSDS |
| Operating Temperature | -20-45℃ |
| Gross weight(kg) | 8 |
| Package size | 250-750W: 32*25*25cm |
| Warranty | 1 year for the motor |
| IP | IP65 |
| Noise grade | <55 |
| Operation Temperature | -20-45℃ |
| Reduction Ratio | 1 : 21.9 |
E bike conversion kits
With an integrated speed sensor, this mid-drive motor, which is compatible with 68-73mm bottom bracket, has a rated power of 250W,a reduction ratio of 1: 21.9 and a maximum torque of 80 N.m, providing ideal power for vehicles. Light but strong and efficient, this motor greatly enhances riding comfort and is suitable for touring bikes and commuter bikes.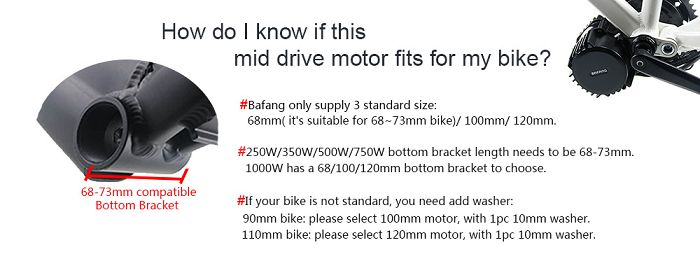 Details Images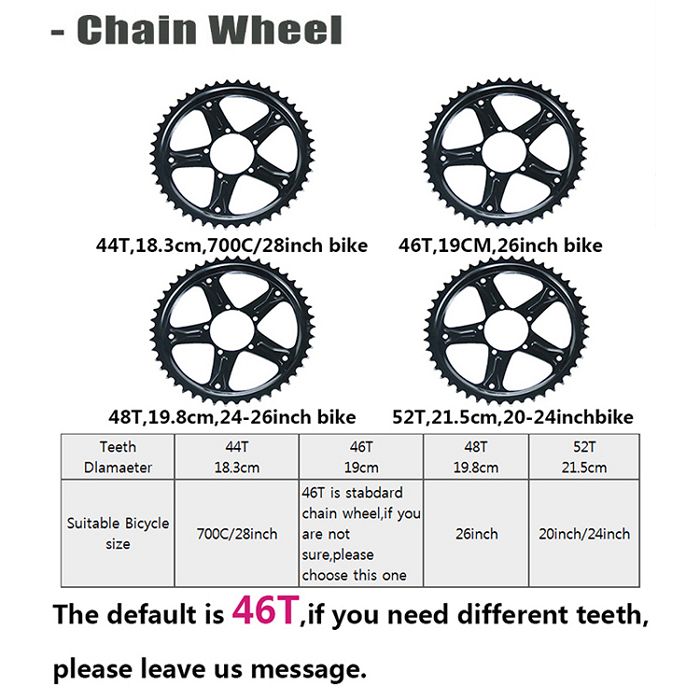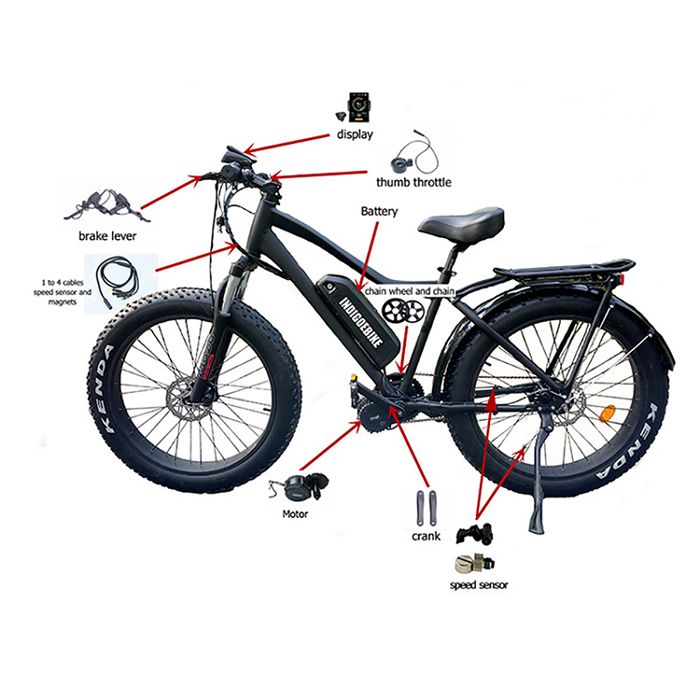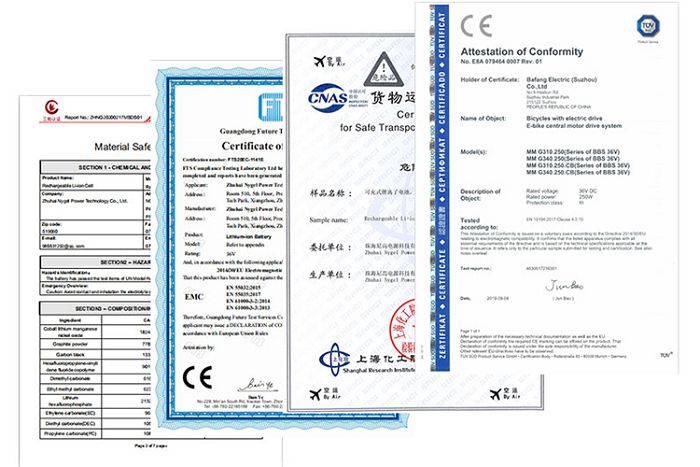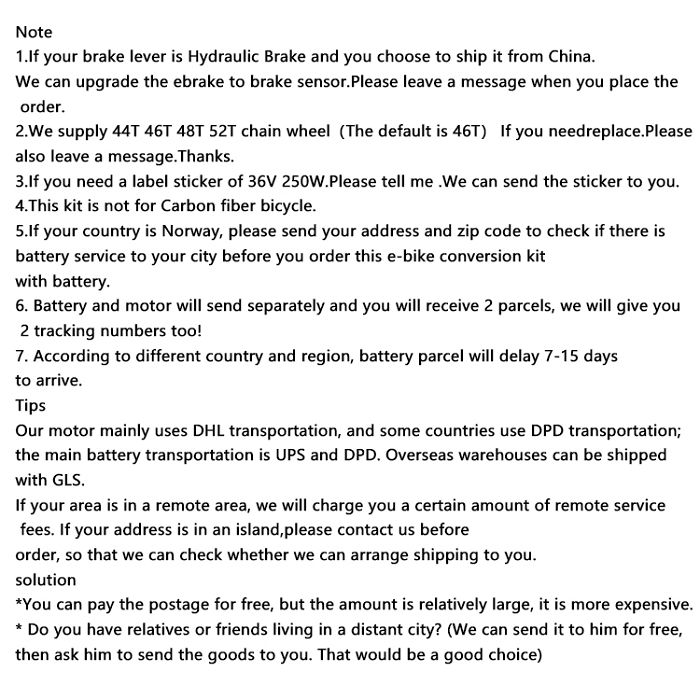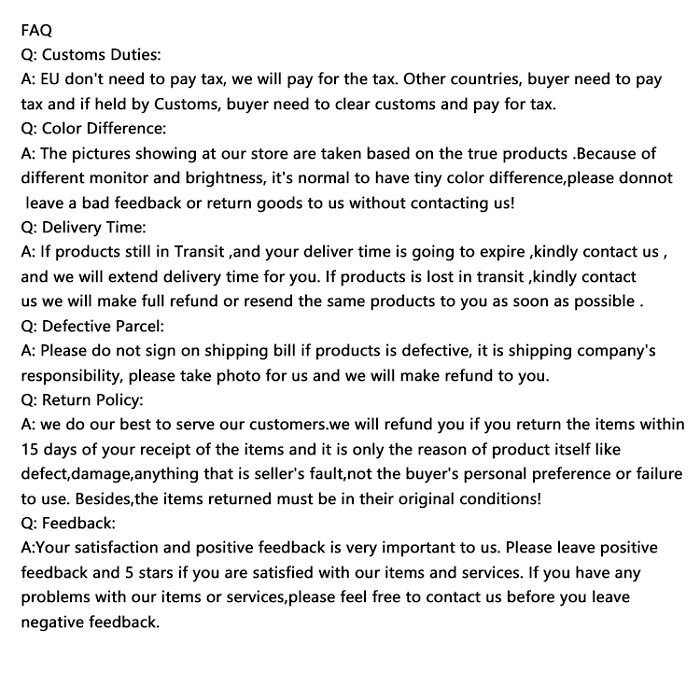 Our founder has more than 15 years of rich experience in the electric bicycle industry. We attach importance to the training of professional talents and have established a complete R&D team, testing team and after-sales team.
Mid electric bicycles are designed from the overall, top-level, and people-oriented. Mainly lightweight structure, simple shape, low-span oblique curved beam (very convenient to get on and off), stable riding and high efficiency of the whole vehicle. The biggest advantage of a mid electric bicycle is that its battery, motor and transmission box are all located near the center axis of the bicycle. Therefore, its center of gravity is well balanced, low center of gravity, and low unbalanced resistance during riding, especially when riding without electricity is as easy as a bicycle (built-in gearbox, gear-sprocket combined reduction clutch, maximizing the use of bicycle standards Pieces)
Now, we are becoming one of the leading manufacturers in this industry, and our products have been accepted by customers all over the world. Now, more and more customers from all over the world are beginning to realize our products and try our products.
The center of gravity of the mid motor is in the middle of the vehicle. Since the motor does not directly touch the ground, it is transmitted to the motor through a shock absorber during vibration. Therefore, the mid-mounted motor has better handling and stability on bumpy roads, due to the difference in vehicle balance. , The power of the central motor can be made very large.
Hot Tags
e bike conversion kits, China, customized, wholesale, buy, price, bulk, quotation, in stock, EU warehouse
RATING & REVIEWS
0 %
of customers recommend the product
RATING BREAKDOWM
5 STARS 0
4 STARS 0
3 STARS 0
2 STARS 0
1 STARS 0