Bafang Max Drive
Wholesale Price ( Piece ):
Description
Electric bicycle conversion kit bafang bbs02 mid drive motor bafang max drive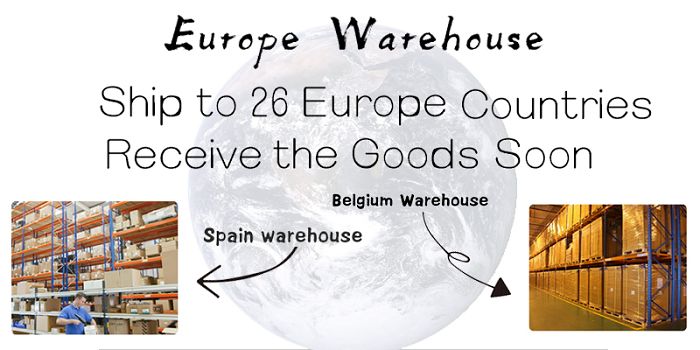 We have in stock in Spain and Belgium Warehouse. if you need shipping from Spain or Belgium, please contact us in advance.
Product list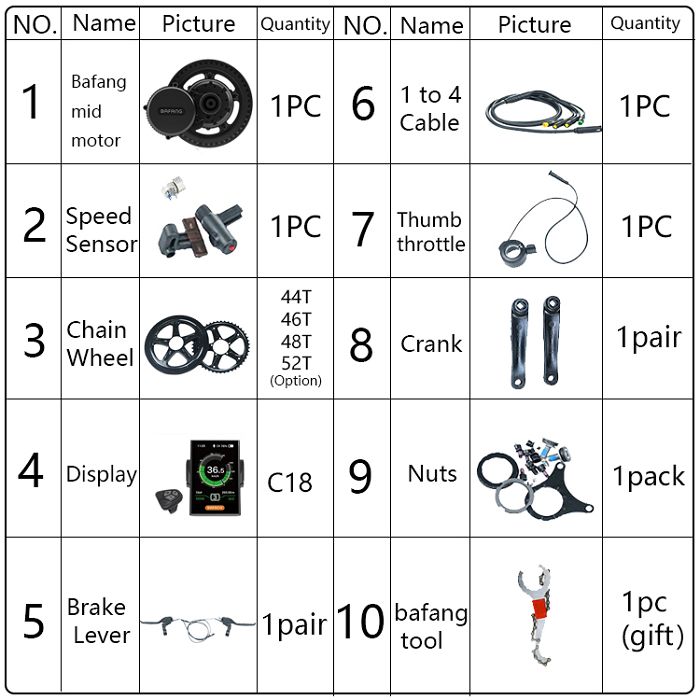 Product Paramenters
| | |
| --- | --- |
| Motor | 48v 500w |
| Bracket bottom length | 68mm |
| No Load Speed(RPM) | 126 |
| Load Speed(RPM) | 118 |
| MAX Torque | 100N.m |
| Efficiency (%) | ≥ 80 % |
| Certificate | ROHS,CE |
| Operating Temperature | -20-45℃ |
| Display | C18 |
| Gross weight(kg) | 8 |
| Package size | 250-750W: 32*25*25cm |
| Warranty | 1 year for the motor |
| IP | IP65 |
| Noise grade | <55 |
| Operation Temperature | -20-45℃ |
| Reduction Ratio | 1 : 21.9 |
Bafang max drive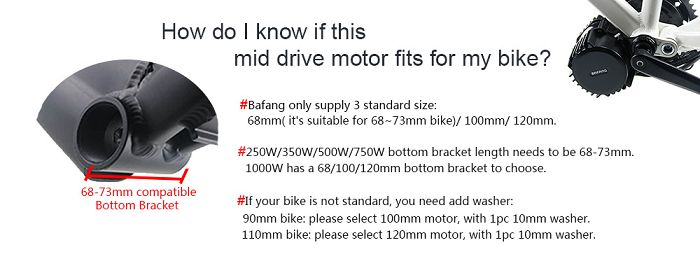 Mid motor
It is applicable to a wide range of models, covering almost all models. You only need to replace the bottom bracket. If you don't want to use it, you can restore it in ten minutes, and you can complete it yourself.
Integrated controller, speed sensor, waterproof cable, overall beautiful appearance.
Built-in clutch, good riding comfort, no magnetic resistance when sliding.
The instrument has many styles, complete functions and can be set.
The weight of the mid-mounted motor is fixed. After the whole vehicle is assembled, the weight distribution is reasonable, effectively ensuring the strength of the frame.
The motor torque can reach 80 N.m-160 N.m. With the rear wheel transmission, the torque is doubled and the climbing performance is strong.
Details Images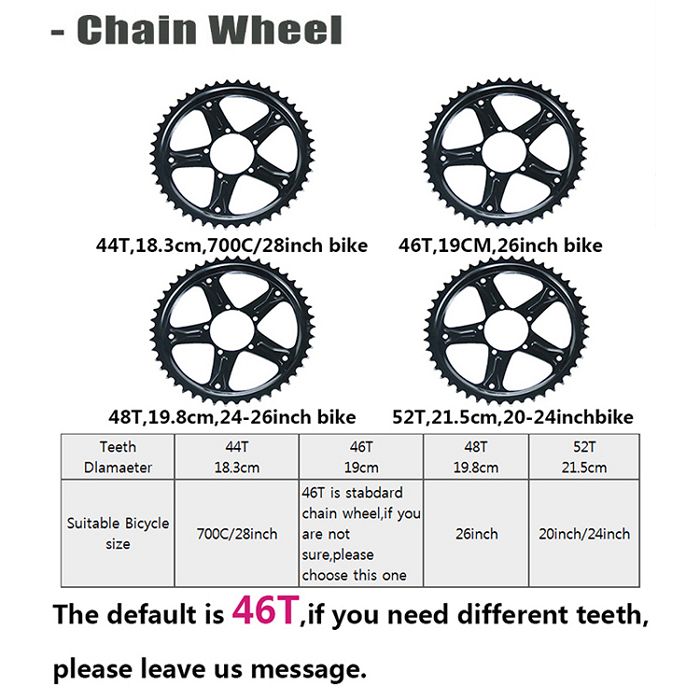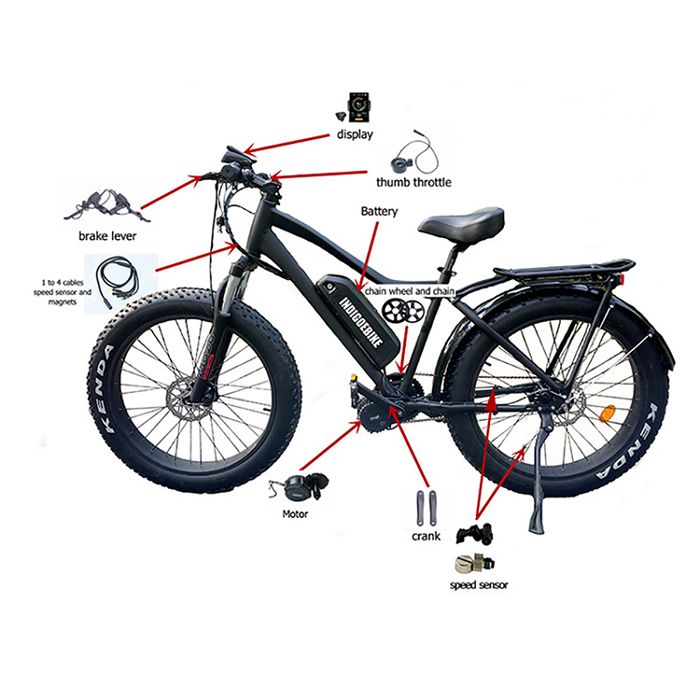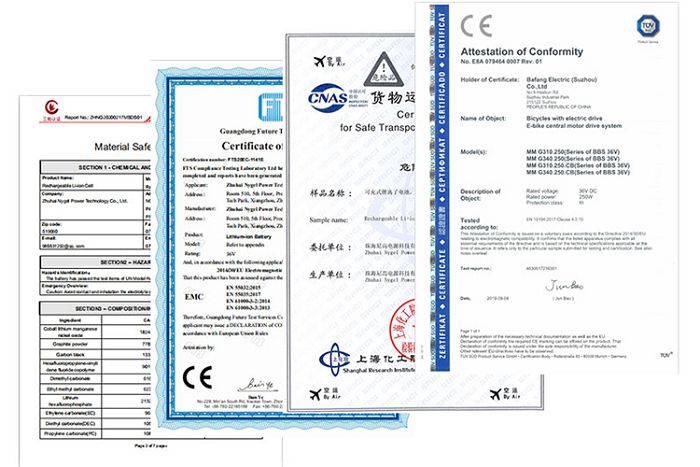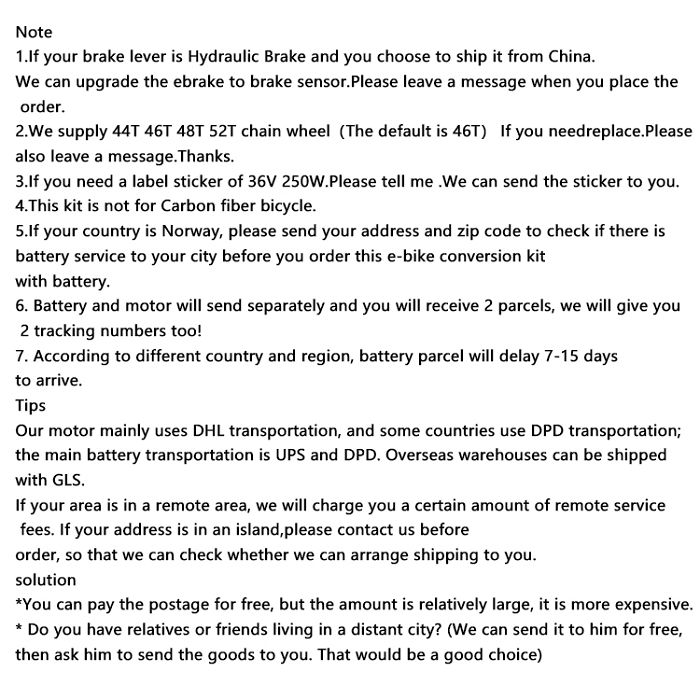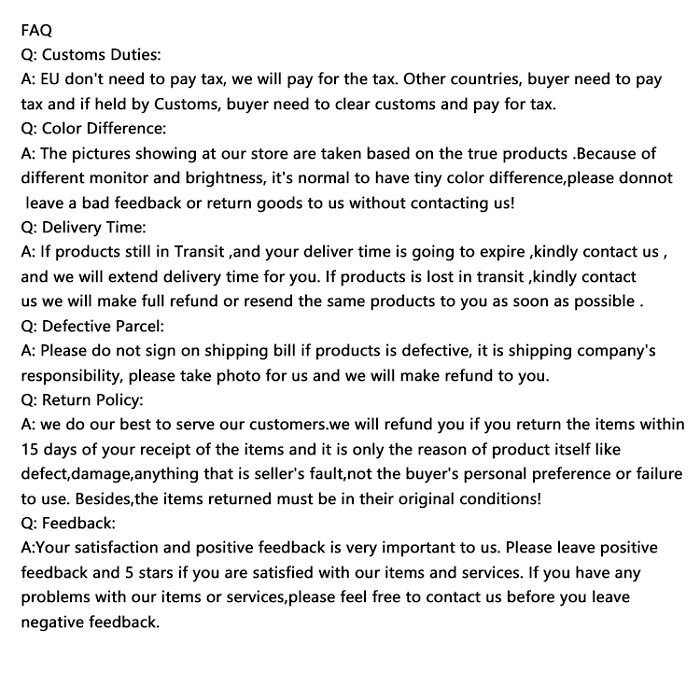 Overview of our main production equipment
The main production equipment of our factory is at the international advanced level of the same period, and the standard is Class A. The equipment used to process the main products mainly includes:
1. Machining motor shells mainly include machining centers, flexible production lines, turning centers, pentahedral processing machines, CNC vertical eight-sided milling, CNC lathes, CNC milling machines, small horizontal machining centers, etc.
2. The main processing motor rotors are CNC vertical lathe, CNC double-sided lathe, multi-function punching machine, high-speed punching machine, wire tying machine, automatic cutting machine, CNC milling machine, CNC dynamic balancing machine, etc.
3. The main processing motor coils include wire film welding production line, CNC flat winding machine, automatic tape machine, AC and DC forming machine, etc.
4. The main processing electric control cabinets are CNC punching machine, CNC bending machine, automatic spraying production line, CNC shearing machine, automatic argon arc welding machine and so on.
The steadily rising procurement demand and product supply have linked the development of suppliers and customers, and promoted the development of upstream and downstream enterprise chains; energy-saving and emission-reduction products are sold globally, and actively assume their own social responsibilities for creating a green ecological environment and contributing to an ecological planet Make a contribution. Hangzhou Indigo uses practical actions to fulfill its social responsibilities and promote the harmonious and stable development of the enterprise and society.
Integrate social responsibility into enterprise development, and create more social value while creating enterprise value.
Hot Tags
bafang max drive, China, customized, wholesale, buy, price, bulk, quotation, in stock, EU warehouse
RATING & REVIEWS
0 %
of customers recommend the product
RATING BREAKDOWM
5 STARS 0
4 STARS 0
3 STARS 0
2 STARS 0
1 STARS 0